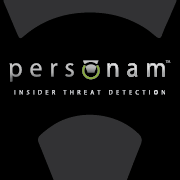 McLean, VA (PRWEB) January 14, 2015
Personam Inc., a leader in insider threat protection technology based on patent-pending machine learning and behavior profiling techniques today revealed Insider Threat Predictions for 2015. The predictions are based on insights gained from the Personam Insider Threat Lab team that monitors and responds to insider threat incidents for enterprise customers.
"Insider threat is traditionally thought to be malicious employees with access to critical data and systems as part of their work, but a major shift is occurring as a result of huge data breaches like the one Target suffered, where compromised credentials of a supplier were used as the attack vector," said Personam's CEO, Chris Kauffman. "While the Snowden incident was caused by deliberate action, often times an insider threat is a result of accidental exposure or simple employee misuse, where phishing attacks successfully deliver malware onto the network."
Personam's 2015 predictions:
1. Significant rise in phishing scams
While armies of bots will continue to blindly attack layered perimeters with exploits against specific technical vulnerabilities, cybercriminals and syndicates have learned that phishing scams is an effective way to harvest legitimate credentials that not only allows them inside the perimeter, but also gives them a disguise as a legitimate user.
2. Major data breaches by non-hackers
Forget cybercriminal professionals and eastern European hacker syndicates, the real story is that people with little or no advanced technical skill will perpetrate some of the biggest data breaches in 2015. In a recent case that came to light at Amtrak, a secretary to a Train and Engine crew sold passenger data for over twenty years, receiving a total of $854,460 over that time.
3. More security budgets include insider threat
In 2015, insider threat will begin to show up as a separate budget line item and priority for cyber security. In part this stems from numerous front page examples of data breaches resulting from compromised accounts that led to outside access. Target was still fresh on the minds of business executives, with over 40 million credit and debit card numbers stolen, when the biggest insider threat story of the year broke – the Sony breach.
4. Government agencies will still be stuck in planning mode
Government agencies will likely continue to struggle with budgets and numerous technical evaluation programs. Commercial markets will drive most insider threat capabilities and innovation.
To read the full text, visit Personam's 2015 Insider Threat Predictions post.
About Personam
Personam is the leading innovator using advanced analytics and machine learning to detect insider threat attacks in-progress. Personam's appliance provides passive network monitoring without the dependence of endpoint software agents or pre-defined event input data. Often installed and operational in less than an hour, Personam continuously monitors the behavior patterns of the users and devices on the network. The moment a threat is detected, analysts in Personam's monitoring center are notified and aid the client with incident response. Personam's headquarters and research labs are located in McLean, VA. More information can be found at http://www.PersonamInc.com.