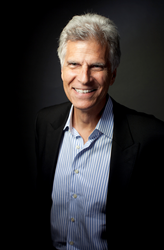 We are thrilled to have a renowned athlete like Mark Spitz join us for the launch of our new Island Experience
Seattle, WA (PRWEB) January 12, 2015
Windstar Cruises, recently named Condé Nast Traveler's World's Best Small Ship Cruise Line, announces their new Island Experiences in the Caribbean, part of the complimentary Private Event program launching around the world in 2015. The new Island Experience is designed to treat guests to the feeling of having their "own private island" for the day, and is offered on every Windstar Caribbean itinerary.
Windstar's inaugural Island Experience debuts on the January 31st voyage of the Yachtsman's Caribbean with special celebrity guest Olympic legend Mark Spitz. Best known for his astonishing win of seven gold medals at the 1972 Olympic Games in Munich, Spitz will serve as host at the Island Experience on Prickly Pear Beach, a secluded and uninhabited nature refuge in the British Virgin Islands. Spitz will conduct a series of swimming master classes for guests who want to enhance their swimming abilities, or for those who simply want to get to know the Olympian. Spitz is also slated to give an onboard lecture and to join guests for dinner.
All Island Experience Private Events will offer beach and sport activities such as volleyball, snorkeling, and bocce ball, as well as a full beach barbeque with dishes including lobster and shrimp mac and cheese, "surfs up" tequila lobster tacos, Cajun jambalaya, a full burger bar, and more. The events will also include a Selfie Station, where guests are encouraged to pose for selfies and tag pictures with the hashtag #WindstarCruises.
"We are thrilled to have a renowned athlete like Mark Spitz join us for the launch of our new Island Experience," said Hans Birkholz, Windstar Cruises' chief executive officer. "Our Private Events were designed for our guests to really experience the local culture in an exclusive way. The new Island Experience will allow them to feel like they are on their own slice of paradise for the day."
Other notable Private Events debuting around the world in 2015 include private dining under the stars at the Celsus Library of Ephesus; wine tasting and tour in Italy with traditional Sicilian lunch; tapas and folk dance lessons; and an equestrian ballet and sherry tasting in Spain. Additional celebrity hosts will be announced in the coming months.
About Windstar Cruises
Windstar Cruises operates a fleet of small luxury cruise ships known for its intimate yacht style experience and unique voyages to the world's best small ports and hidden harbors. Its three recently renovated sailing yachts carry just 148 to 310 guests and cruise to 50 nations, calling at 150 ports throughout Europe, the South Pacific, the Caribbean, and Central America. In May 2014, Windstar launched Star Pride, the first of three newly acquired power yachts. In May 2015 the company launches Star Breeze and Star Legend, making the company the market leader in small ship cruising with 300 or fewer passengers. Windstar was recently named Condé Nast Traveler's #1 small ship cruise line in the world.
For more information including rates and itineraries, contact a travel professional or call Windstar at 800.258.7245, or visit http://www.windstarcruises.com.