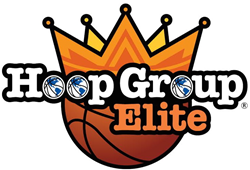 Neptune, NJ (PRWEB) January 13, 2015
The Hoop Group is the worldwide leader in basketball instruction for boys and girls of all ages. Right now, the New Jersey based basketball company is offering one of its biggest deals ever. Register for a week of their Elite Summer Camps and receive admission to a Spring Top 100 Clinic for free with the mention of this press release.
Held on the Albright College campus in Reading, Pennsylvania, Hoop Group Elite Camps are sleep-away camps that bring together high school players from around the world to improve their recruitment opportunities through high-level competition. Since 2010, Hoop Group's Elite Camps have been touted as the highest-rated high school events of the live recruiting period. Last year, over 900 college coaches attended Hoop Group events.
"The Hoop Group Elite Camps are the nations Number 1 College Basketball Exposure Camps," says Bryan Weber, Director of Hoop Group Elite. "80 percent of all campers are playing either D1, D2, or D3 basketball. Last year we had over 900 college coaches and 40 scouting services at the event."
Hoop Group holds a total of five camps at Albright during the summer, starting in late June and ending in early August. The dates for this summer's camps are as follows:
June 29-Jul 2 Academic Elite Camp 1
July 7-10 Elite Camp 1
July 14-17 Academic Elite Camp 2
July 21-24 Elite Camp 2
Aug 2-5 Future All American Camp
By registering for any of these sessions of camp, you are granted access to a Hoop Group Spring Top 100. These one day clinics allow players to raise their skill level by playing against other highly-competitive players from the area. They also receive college-level instruction, which allows them to sharpen their fundamentals of the game. Each player has the chance to receive a personal evaluation from the National Recruiting Report, which highlights a player's strengths and gives them an idea of where they can improve.
Hoop Group Top 100s will take place in several locations across the Northeast region this Spring. The 2015 date are as follows:
March 15, 2015: Northern Virginia Top 100
March 18, 2015: Philadelphia Top 100
March 21, 2015: Academic NJ Top 100
March 22, 2015: Baltimore Top 100
March 22, 2015: Upstate New York Top 100
March 25, 2015: New York City Top 100
April 17, 2015: Metro NJ Top 100
April 23, 2015: Pittsburgh Top 100
May 8, 2015: New England Top 100
For more information about the Hoop Group and their Elite Camps, visit http://www.hoopgroup.com/elite or email Bryan Weber at weber(at)hoopgroup(dot)com. Remember to mention this press release when you order.
About Hoop Group
Hoop Group is the worldwide leader in basketball instruction, offering premier basketball camps since the summer of 1963. Having touched the lives of over one million young men and women, Hoop Group has evolved from simply offering summer basketball camps, to hosting tournaments and competitions, skills camps, and basketball facilities to the basketball community.
Contact:
Bryan Weber - Director of Hoop Group Elite
Josh King - Director of Hoop Group Elite
Weber(at)hoopgroup(dot)com
Josh(at)hoopgroup(dot)com
HoopGroup
(732) 502-2255
hoopgroup.com