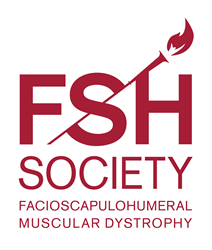 Lexington, MA (PRWEB) January 14, 2015
The FSH Society is taking a look at this year's research advances. In February a team from the University of Rochester Medical Center published the largest study to date in Muscle Nerve shedding important light on the reduced lung capacity of FSHD patients – an issue that has significant negative impact on quality of life and can be life-shortening for some.
The team found that the majority of FSHD patients in their sample showed no evidence for respiratory involvement. The mean forced vital capacity for the group was around 100 percent of what is predicted for an average person of the same age and gender. The patients who had reduced lung capacity were those who were also more severely affected by their disease. According to the study's senior investigator, Jeffrey Statland, the patients who are most susceptible to the issue tended to use wheelchairs and have weakness in the muscles of their upper thighs or around their hips.
Another paper from early in the year published in the journal Skeletal Muscle showed very promising results regarding compounds showing early promise for future treatments. This study, led by Michael Kyba of the University of Minnesota, was the first published high-throughput drug screening study for FSHD. Years of investment in basic research to understand the genetic mechanism of the disease and to develop cell-based assays have made it possible to carry out this efficient strategy to identify drug candidates. The research team tested thousands of compounds on these DUX4-expressing cells, including 1,120 FDA-approved off-patent drugs and 43,000 other chemicals. After extensive studies to weed out false positives, and further winnowing to select compounds with favorable chemical properties, the investigators honed the list to 52 "hits," or candidates.
The genetic mechanism implicated in FSHD—the dysregulation of the D4Z4 region on chromosome 4—is present in every cell of a patient's body, and yet the disease singles out the skeletal muscles for damage. Why? In March a University of Massachusetts Medical School study published in Molecular and Cellular Biology found a possible explanation: two regulatory elements on chromosome 4 that enhance the expression of the suspected toxic gene DUX4 in muscle cells, but not in other cell types.
The finding provides an explanation for why FSHD pathology is largely restricted to muscle. Previously, very little was known about the mechanisms controlling DUX4 expression in FSHD. Gaining a better understanding of the factors and signaling pathways that converge on these enhancers to regulate DUX4 will enable us to more accurately recapitulate FSHD-like pathology in model organisms and pave the way for safer and more specific therapeutic strategies.
In August researchers at the University of Minnesota developed an animal research model for FSHD to be used for muscle regeneration research as well as studies of the effectiveness of potential therapies for FSHD. The paper, published in Cell Reports outlined how the mouse model designed by Michael Kyba, PhD, lead researcher and associate professor and his team, allows the disease-associated DUX4 protein to be produced when mice are treated with doxycycline, an antibiotic.
Many researchers have long suspected that the number of individuals with FSHD is significantly greater than has been reported. Just this fall a new Dutch study employed a method called "capture-recapture," commonly used to estimate the size of wildlife populations, confirmed this suspicion and found that the prevalence of FSHD is 12 in 100,000 -- more than double the commonly cited figure of five in 100,000. At the new rate, the worldwide population of people with FSHD stands at nearly 870,000, assuming that FSHD occurs at the same rate across all human groups. This is a big assumption and demands further investigation. That said, the Netherlands for many years has had a robust and well-documented registry with widespread participation, and so there is a good likelihood the study is accurate, at least for the Dutch population.
Since the discovery of FSHD's genetic mechanism in 2010, scientists have been forging ahead to find drugs and genetic therapies that could block this mechanism. But there are still major obstacles in the path to a treatment. One of the most significant roadblocks is the lack of a preclinical research model that can be used to study the disease in depth and to evaluate new therapies.
Building an FSHD model has proven to be a substantial challenge. The genetic mechanism of FSHD is extraordinarily complex, with components that do not exist in mice. To overcome this difficulty, a multi-institutional team led by Kathryn Wagner, MD, PhD, Director of the Center for Genetic Muscle Disorders at the Kennedy Krieger Institute and professor at The Johns Hopkins School of Medicine, decided to transplant human muscle into mice, grafting tissue taken surgically from the biceps of FSHD patients into the leg muscles in living mice.
The grafted muscles received a blood supply and nerve signals from the host mice, which were bred with defective immune systems to prevent rejection of the foreign tissue. The grafts survived for more than 40 weeks, during which time they regenerated. The grafted muscles could contract like normal muscle, and retained the cellular and genetic characteristics of muscle from a human with FSHD.
We look forward to seeing how these advances continue to inform further research and treatments on the path to finding a cure.