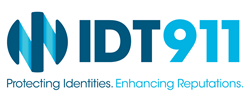 SCOTTSDALE, Ariz. (PRWEB) January 13, 2015
Arbella Insurance Group today announced an expanded partnership with IDT911™ (IDentity Theft 911®) to offer homeowners policyholders and their families access to LifeStages® Identity Management Services for fraud monitoring and identity theft resolution services. Partners since 2011, IDT911 is the nation's premier consultative provider of identity and data risk management, resolution and education services.
Whether from a data breach, a massive hack like Sony Pictures Entertainment, or human error, identity theft is pervasive. The crime claims a new victim every two seconds and more than 13 million people experienced identity theft related fraud over the past year2. The Federal Trade Commission reports that identity theft has been at the top of the list of consumer complaints for 14 consecutive years. And in 2013 alone, total fraud costs were more than $1.6 billion dollars.
"Arbella is excited to offer proactive and reactive services to help victims against America's top crime. We've seen first-hand the success of our commercial program, so it was only natural to expand our partnership with IDT911 to offer even more valuable services to policyholders," said Jim Hyatt, vice president of personal lines at Arbella.
The offering will include coverage for the policyholder's entire household, access to trained fraud specialists, proactive consumer education, document replacement, state of the art fraud and credit monitoring, secure protection of private information, personalized help that cuts through red tape, and follow-up on cases to ensure fraud doesn't happen again.
"It is not only massive hacks and breaches that need be a worry for consumers," said Matt Cullina, IDT911 CEO. "Thieves are targeting small Main Street USA businesses, which means a debit transaction at the pizza joint down the street can put a consumer at just as much risk as a major, seven-figure corporate breach. Arbella Insurance has taken an important role in protecting their policyholders and their families from the detrimental effects of identity theft."
To learn more about these services, contact Arbella at 1-800-ARBELLA or Arbella.com.
About the Arbella Insurance Group
Established in 1988, the Arbella Insurance Group (http://www.arbella.com) is a company with more than $700M in revenue with approximately $1.3B in assets, headquartered in Quincy, Massachusetts. Arbella is a customer-focused regional property and casualty insurance company, providing personal and business insurance in Massachusetts and Connecticut, and business insurance in Rhode Island and New Hampshire.
About IDT911™ (IDentity Theft 911®)
Founded in 2003, IDT911™ is the nation's premier consultative provider of identity and data risk management, resolution and education services. The company serves 17.5 million households across the country and provides fraud solutions for a range of organizations, including Fortune 500 companies, the country's largest insurance companies, employee benefit providers, banks and credit unions and membership organizations. A subsidiary of IDT911, IDT911 Consulting™ provides information security and data privacy services to help businesses avert or respond to a data loss incident. Together, the companies provide preventative and breach response services to more than 770,000 businesses in the United States, Canada and the United Kingdom. IDT911 is the recipient of several awards, including the Stevie Award for Sales and Customer Service and the Phoenix Business Journal Tech Titan award for innovation in breach and fraud-fighting services. The company is the organizer of the Privacy XChange Forum, an annual conference that brings together high profile privacy thought leaders. For more information, please visit http://www.idt911.com and http://www.idt911consulting.com.
1 2014 Identity Fraud Study, Javelin Strategy
2 Ibid.