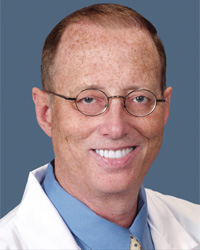 Longview and Athens, TX (PRWEB) January 12, 2015
Dr. Loyd Dowd of Tyler Dental Care has expanded his practice to offer wisdom teeth extraction with "twilight sleep" IV sedation to residents of Longview and Athens, TX. His practice is the only comprehensive dental practice in the area to use 3D cat scanning technology for much more accurate and safe surgery. He encourages those who need the work to take advantage of the tradition of New Year's resolutions by setting the goal to get help before their problems worsen. As with other branches of medicine, it is generally advantageous to seek care earlier as opposed to putting off procedures until pain forces patients into scheduling emergency appointments. Dr. Dowd wants to give help to everyone who needs it at his Tyler, TX dentist office.
While not all wisdom teeth must be extracted, it is a good idea for patients to have the teeth evaluated even if they are not yet experiencing pain. For reasons not yet fully understood, the back molars usually form differently from other teeth. They are more likely to grow crooked and less likely to have long roots. Depending on how they grow, these teeth are known to press against other teeth. A couple problems related to wisdom teeth are the creation of hard-to-clean spaces that lead to decay and a tendency to push other teeth out of alignment.
In order to avoid these and other problems, many living near Tyler, TX find that the easiest and most reliable solution is to seek help from a dentist early. Whether patients need extractions or consultations to monitor the teeth as they grow, Dr. Dowd reminds everyone that now is the time to act. It is a good idea to set dental health among the important goals covered by New Year's resolutions. When needed extractions are taken care of before pain starts, it limits the number of emergencies people must cope with later.
Those living in Longview and Athens who need a dentist can visit Dr. Dowd's Tyler, TX office for quality care. He offers educational information on his website and is happy to answer questions. Dr. Dowd is accepting new patients from the area, so he can set up appointments to discuss needs and create personalized treatment plans. For more information browse to his website at http://www.tylerdentalcare.com. You can even request more information directly from Dr. Dowd using response forms on his website.
About the Doctor
Dr. Loyd Dowd is an advanced surgical and restorative general dentist offering personalized dental care for patients in Tyler, TX. Dr. Dowd attended Tyler Junior College and then received his BS in Biology from the University of Texas at Arlington. He then received his DDS from the University of Texas Dental Branch at Houston. He accomplished fellowships at the International Congress of Oral Implantologists and a two year Pharmacology fellowship in cancer chemotherapy at the University Of Texas Graduate School Of Biomedical Studies, M.D. Anderson Cancer Center in Houston. Dr. Dowd is part of one percent of dental professionals providing the LANAP® FDA cleared laser procedure for gum disease and periodontal treatment. Dr. Dowd is also part of the less than one percent of dentists in Texas board certified to provide IV Twilight Sleep Conscious Sedation. Dr. Dowd and his team provide many state of the art, minimally invasive procedures seldom found in other general dental practices. To learn more about Dr. Dowd and his dental services, visit his website at http://www.tylerdentalcare.com and call (903) 482-4755.