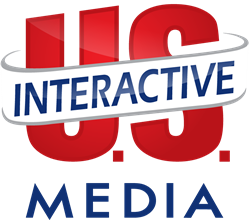 We are very excited to be completed with our expansion," said Eran Goren, President. "With achieving over a 27% growth from 2013, 2014 proved to be our best year yet and we welcome a great 2015."
Irvine, California (PRWEB) January 13, 2015
U.S. Interactive Media (USIM), a leading interactive advertising agency, has completed an office expansion project at their HQ due to the rapid growth in the business. This expansion will allow USIM to continue to advance its brand, discover new business opportunities, and increase revenue across the company.
"We are very excited to be completed with our expansion," said Eran Goren, President. "With achieving over a 27% growth from 2013, 2014 proved to be our best year yet and we welcome a great 2015."
Opening their doors in the current location in January 2011, USIM has increased its size by over 50% in the last 3 years. With the new space comes new aesthetics for employees and others entering the office. Taking on an urban aesthetic, concrete walkways run throughout the space, wood panels in the lobby provide the décor along with red and grey accent walls to give some vibrancy to the space.
About U.S. Interactive Media
U.S. Interactive Media, a division of U.S. International Media, is a leading interactive advertising agency blending in-depth online media expertise with sophisticated technology and a personalized approach to deliver reliable results and industry-leading performance.
With 233 employees, a local office footprint with 21 offices throughout the United States and Canada, 161 clients, 31 agency partnerships and estimated billings of $791M, USIM provides top of the line innovative media strategies, execution, and results that cultivate and maximize clients business, but with the people as the upmost importance.