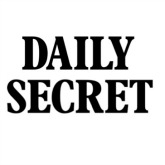 Merging with sugarhigh will allow us to immediately have great scale in Berlin – one of the most dynamic cities in the world - Jacquelyn White, CEO of Daily Secret
New York, New York (PRWEB) January 13, 2015
DAILY SECRET Inc., media company and creator of highly curated lifestyle content for influential young professionals, announced the acquisition of sugarhigh, a Berlin-based email magazine and website.
Peter Henssen, Founder and CEO of sugarhigh, will join the DAILY SECRET team as an advisor on marketing and business development for Germany. "We are delighted by the merger with DAILY SECRET," said Henssen. "DAILY SECRET and its investors bring a wealth of knowledge about international email publications and hyper local lifestyle content, which will make this partnership successful to all involved."
Daily Secret was founded in 2011 as a daily email newsletter uncovering hidden gems and providing insight about emerging international markets. Today, DAILY SECRET is published in more than 40 destinations on five continents. The merger with sugarhigh gives DAILY SECRET a strategic stronghold into Germany, which is one of the key markets in Europe.
"Merging with sugarhigh will allow us to immediately have great scale in Berlin – one of the most dynamic cities in the world," said Jacquelyn White, CEO of Daily Secret. "From here, we are able to launch Hamburg quickly. The founder is also joining our team as an advisor, which will be an incredible asset for us."
DAILY SECRET investors include Greycroft Partners founded by Alan Patricof, eVentures, Trigger Media founded by Andy Russell, and PanAfrican Investment Co. (PIC) founded by Richard Parsons and Ronald Lauder.
----
About DAILY SECRET, Inc.:
DAILY SECRET (dailysecret.com/) is one of the fastest growing digital media brands for premium audiences around the world. Covering over 40 markets, its signature daily email newsletter reveals coveted bars, restaurants, shops and all around local 'secrets' while integrating brands around passion points. Headquartered in New York, NY and Athens, Greece. For more information visit company.dailysecret.com/.