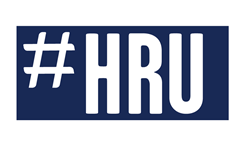 "Our vast network in HR, our large customer base and over 15 years of experience in the industry enables us to support and accelerate growth in our portfolio companies." - Marta Domanska
(PRWEB) January 20, 2015
Under the agreement, Grupa Pracuj becomes a global sponsor of HRTechTank events and gains access to the premium pipeline of HR technology companies sourced via GlobalHRU's international network.
"At GlobalHRU, we work closely with the investment community to identify and support investors who are keen to explore the HR and recruitment technology industry. The whole HR technology sector is extremely hot from an investment perspective; the industry is experiencing a significant inflow of venture capital and the number of start-ups is growing exponentially. Our goal is to help investors to navigate the space and identify the most promising opportunities based on our unique industry expertise and our entrepreneurial and VC background." – Taras Polischuk
"Grupa Pracuj is a strategic and financial investor in HR-related companies based primarily in Europe and the USA. We invest/co-invest in early-stage and post-revenue start-ups that have synergy with both our core business and each other. Our vast network in HR, our large customer base and over 15 years of experience in the industry enables us to support and accelerate growth in our portfolio companies." – Marta Domanska
Grupa Pracuj is the owner of the leading job boards in Poland and Ukraine (Pracuj.pl and Rabota.ua respectively). The company also owns eRecruiter.pl, Emplo.com and Resolutio (an assessment and development centre provider). Currently, Grupa Pracuj employs 350 people and it has 22,000 active Polish and international clients. The Pracuj.pl website has more than 10 million visitors every month and 3 million registered users.
GlobalHRU organises the global series of #HRU and HRTechTank events. The company provides an opportunity for progressive HR leaders around the world to meet, talk and connect with like-minded professionals.
#HRU is a social learning platform used by HR practitioners and recruiters to share practical cases, discuss current tools and consider future practices in the industry. The format is designed for individual interaction and a high level of engagement so the number of attendees is limited to 120. Moreover, the tracks are more akin to lively discussions rather than the keynote speeches that people tend to hear at other industry events.
HRTechTank is an event aimed primarily at HR technology start-ups and investors. The purpose of HRTechTank is to connect, educate and promote innovations in the HCM and recruitment software space. HRTechTank brings together HR thought leaders, early adopters and investors in order to discover what is happening in the HR tech space and to share their expertise with the most promising HR tech companies.
GlobalHRU is followed by 50,000 people worldwide and it runs more than 60 events annually attended by 6,000 people.
Both companies are extremely excited about this partnership and are looking forward to collaborating with promising start-ups from all around the world.
On behalf of GlobalHRU and Grupa Pracuj
Taras Polischuk, Partner and Business Development Director, taras(at)globalhru.com
Marta Domanska, Business Development Manager, marta.domanska(at)pracuj.pl