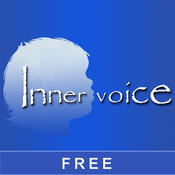 One of the attributes of [video] self-modeling is that positive results are seen almost immediately," says Tom Buggey, Ph.D., Siskin Endowed Chair of Excellence in Early Childhood Special Education at the University of Tennessee at Chattanooga
San Francisco, CA (PRWEB) January 13, 2015
InnerVoice is a break-through communication app that is making a difference for people on the autism spectrum.
With InnerVoiceFree, you get all these impressive features:

The ability to add one 3D animated avatar from your camera or photo gallery
An easy-to-use edit mode creates personalized avatars to fit individual needs in a snap.
Basic pre-programmed vocabulary
Two pre-recorded voices (male & female) combined with pitch control give you endless voice
choices

Pitch Control
Button Size/Number Control
(keyword search InnerVoiceFree)
Thanks to an Autism Speaks Neighborhood Grant generously sponsored by Sprouts Farmers Market, InnerVoice Communication App is now available in a trial version! InnerVoice piques the interest of people with autism, with its amazing technology and unique features. InnerVoice is not only an augmentative - alternative communication app, but also, encourages play, stimulates conversation, builds language, and bridges for people with communication challenges.
What's special about InnerVoice? Communication challenges are at the core of autism spectrum disorder (ASD). To tackle these challenges, InnerVoice uses both the expertise of speech-language pathologists and the guidance of cutting-edge research in its design. The most powerful aspect of InnerVoice is the use of photo-generated 3D animated avatars, which allow users to see themselves successfully speaking; this feature is called video self-modeling. Interestingly, watching a person perform physical movements can stimulate key parts of the brain that enable imitation, and imitation is a crucial part of the learning process for just about everyone. Research shows that video self-modeling is a highly effective way to teach skills to people with autism, possibly because this approach stimulates brain structures called mirror neurons. Mirror neurons are essential to learning most motor activities, including speech development.
Here's why: Mirror neuron research is showing that kids need to imitate others in order to learn language. InnerVoice seeks to increase imitation through the use of video self-modeling. Other research shows that reward centers and learning occur in similar brain regions. In short, a person learns more while being engaged. InnerVoice accomplishes this through the use of edutainment.
Ed•u•tain•ment (noun /ˌɛʤəˈteɪnmənt/) is content with a high degree of both educational and entertainment value that is designed to teach something using games, computers, films, or other media. With InnerVoice, users can animate most images of a human face and make them speak -- which can be hilarious! That said, this entertainment factor encourages individuals to practice new skills through play, heightening engagement and building interest in learning.
"When InnerVoice was released last year we were completely overwhelmed with amazing success stories from parents, teachers and therapists," reports Lois Brady CEO of iTherapy. "Thanks to a generous grant From Autism Speaks we are extremely excited to release a FREE trial version so that everyone can realize the power of video (self) modeling combined with a communication app."
InnerVoice was recently featured on NewsWatch as part of its monthly HealthWatch, which features the latest medical products and services available to consumers. Susan Tropeano, a health expert and host of NewsWatch, conducted the app review and shared with viewers how it allows users to personalize their mapping experience. See the NewsWatch Review Video Here.
*For more information on the Autism Speaks Neighborhood grant sponsored by Sprouts Farmers Market please visit - http://www.autismspeaks.org/family-services/grants
InnerVoice was co-designed by iTherapy, LLC and MotionPortrait, Inc. The companies are committed to making communication an enriching, fascinating, and entertaining experience. iTherapy, LLC is a speech pathologist-owned and -operated company, which designs multisensory learning and communication tools for special-needs populations. MotionPortrait, Inc. is an entertainment solution company that evokes surprise and impression through creative technological innovations. MotionPortrait, Inc.'s technology automatically creates a 3D face model from a single digital photograph.