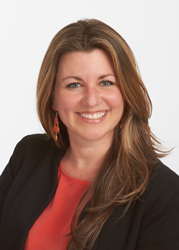 Fairfield County, Conn. (PRWEB) January 12, 2015
William Pitt Sotheby's International Realty today announced that Kim-Marie Mullin, the firm's Director of Education and Training, has been named the Greater Connecticut Gay & Lesbian Chamber of Commerce's (CTGLC) Fairfield County Regional Council Chair. Mullin is an active member of the Fairfield County Chapter Executive Council, where she develops and manages relationships with LGBT-owned and LGBT-friendly businesses.
CTGLC is a state-wide organization that works to maintain a strong foundation of diversity and aims to create, identify and enhance business opportunities for the LGBT community, which the organization believes results in a more inclusive and vibrant Connecticut economy. Membership is comprised of various businesses, individuals and corporations. CTGLC aims to provide equality to all members involved, whether a large corporate entity or a small local business.
According to the CTGLC, Mullin was selected as Council Chair for her unwavering commitment to diversity, education, communication and LGBT advocacy. She has been instrumental in raising awareness within her company and continues to support and educate local businesses about more effective ways to service LGBT consumers and support LGBT-owned businesses and their allies. Mullin will be the new primary contact for the CTGLC Fairfield County Chapter.
The company stated that Mullin's appointment occurs at a time when the company is increasing its own commitment to supporting diversity and spreading awareness. Recently, the company provided an opportunity for Southport brokerage manager Brad Kimmelman to be a guest speaker at a brand networking event in Miami attended by real estate experts from all over the world, with the session focusing on connecting with the growing demographic of the affluent LGBT community. Sotheby's International Realty(R) was also a sponsor of the recent Symposium on New State and Federal Protections Against LGBT Discrimination in Housing in Hartford, where Mullin was a guest speaker. The company intends to only expand its involvement throughout 2015.
"It's exciting to have such a dynamic presence in the Fairfield area," said John Pica-Sneeden, Executive Director of CTGLC. "I am so thankful to have someone as enthusiastic as Kim-Marie to be willing to step up and bring a positive message to local businesses and the CTGLC organization. I know she will be a wonderful asset, and I am eager to see all the success that will be accomplished for the Chapter."
"I have served on multiple boards and committees over the years, and am thrilled to be able to bring my experience and skill set to the CTGLC Fairfield County Regional Council," said Mullin. "I am looking forward to contributing to this organization in 2015, and can't wait to see all the great economic and social change this year has to bring."
Mullin is currently the Director of Education and Training for William Pitt and Julia B. Fee Sotheby's International Realty, where she has developed a training program for company sales associates that focuses on utilizing technology to complement and propel traditional business methods, while still maintaining the personal touch at the center of the agent/client relationship. Mullin has served in multiple roles over the course of her many years in the real estate industry, including public relations and social media as well as management, and she is also a former New York State Associate Broker and Licensed Real Estate Instructor.
For more information on CTGLC, visit the organization's website here.
About William Pitt and Julia B. Fee Sotheby's International Realty
Founded in 1949, William Pitt and Julia B. Fee Sotheby's International Realty manages a $3.3-billion-plus portfolio with more than 1,000 sales associates in 26 brokerages spanning Connecticut, Massachusetts, and Westchester County, New York. William Pitt Sotheby's International Realty, combined with partner firm Julia B. Fee Sotheby's International Realty, is the largest Sotheby's International Realty(R) affiliate globally and the 28th-largest real estate company by sales volume in the United States. A full-service real estate firm headquartered in Stamford, Connecticut, William Pitt and Julia B. Fee Sotheby's International Realty provides ancillary services including commercial services through its affiliation with Building and Land Technology, a second-generation development company based in Stamford, Connecticut; William Pitt Insurance Services; and an award-winning global relocation division. For more information, visit the website at williampitt.com.
Sotheby's International Realty's worldwide network includes more than 15,000 sales associates located in 720 offices throughout the United States and 52 other countries and territories.