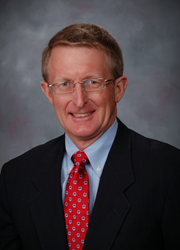 Scranton, Pennsylvania (PRWEB) January 12, 2015
Third-party logistics provider Kane Is Able, Inc. (KANE -- http://www.kaneisable.com) announced today that the Board of Directors has named Michael (Mike) J. Gardner its new President & CEO, effective immediately.
Gardner replaces Pete Westermann, who played a key role in the company's recent growth and nationwide expansion. "We thank Pete for his countless contributions and establishing the infrastructure for our evolution as a business and our continued success," said Stephen H. Fraser, Chairman of Kane Is Able.
Prior to joining KANE, Gardner was Chief Development Officer for Exel Logistics, where he oversaw strategy, mergers and acquisitions, sales, marketing, integrated logistics design, solutions, sustainability and innovation. Mike has more than 30 years of industry experience with Distribution Centers Inc., GATX Logistics, and APL Logistics.
"The board has complete confidence that Mike is the right person to be our next CEO," added Fraser. "Mike's extensive background in the industry has been marked by outstanding performance and he has brought energy, insight and success to the companies and customers he has served throughout his career. He's the right person to harness to power of the KANE team to deliver on our promise of dependable people, exceptional logistics.™"
KANE board member, Dick Kane, confirmed the board's faith in Gardner's selection, saying, "We're excited about leveraging Mike's drive and experience to sustain KANE's growth, financial performance, and most importantly, our unyielding commitment to doing right by the customer – a KANE hallmark since 1930."
About Kane Is Able
Kane Is Able is a third-party logistics provider that helps manufacturers and their retail partners efficiently and effectively distribute goods throughout the United States. KANE's value-added logistics services include retail consolidation, shared distribution, people logistics, and transportation solutions. For more information, visit KANE at http://www.kaneisable.com.