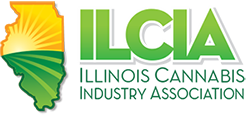 "It is time to take the politics out of this issue and help these patients and families get safe and legal access to this medicine."
(PRWEB) January 12, 2015
The Illinois Cannabis Industry Association is disappointed that our outgoing Governor Pat Quinn has left office without issuing licenses for cultivation centers and dispensing organizations as a part of the Illinois Medical Cannabis Pilot Program, leaving this important task of implementing the law passed in 2013 to the new Rauner administration.
We are hopeful that this delay will be brief and that the new Governor will move with all due haste to ensure that patients are not further delayed in receiving access to this important medicine. We do thank the Governor for appointing a quorum of seats to the Medical Cannabis Advisory Board so that applications for new qualifying conditions that are submitted before February 27 are considered and given recommendations in a timely fashion.
ILCIA President Mark Passerini commented, "The patients of Illinois have already waited for more than one of the four years in the pilot program and are hopeful that the new administration will not waste any more precious time on this. We are looking forward to working with state regulators to make this program a success for those that need it most. We encourage all involved to put the necessary pressure on government to implement this program as soon as possible."
The Illinois Medical Cannabis Pilot Program took effect on January 1, 2014 and is set to expire January 1, 2018. The program is touted as one of the strictest in the nation and ILCIA is working to help its membership navigate the regulations and will work to remove restrictions for both patient access and industry involvement. The top priority for ILCIA is to make the pilot program permanent and the group is already working on legislation for 2015 to accomplish that goal.
As the Illinois affiliate of the National Cannabis Industry Association membership benefits include being professionally represented at the state and national level of politics, key updates on changes to the state program and national laws, as well as providing a unified voice for an industry that is still in its infancy. ILCIA also works to foster a healthy, professional medical cannabis industry that is accountable to all stakeholders and communities throughout Illinois.
"It is time to take the politics out of this issue and help these patients and families get safe and legal access to this medicine. Without these licenses being issued soon, hope is running out for some of these patients who are depending on these facilities to be opening soon so that their medicine will be legally available." said Dan Linn, one of the founding members of ILCIA.
ILCIA works on the state and local level to advance the interests of licensed cultivators, infused-products manufacturers, and dispensaries, as well as the recommending physicians, ancillary businesses, and other key stakeholders in Illinois' legal cannabis industry. In addition, ILCIA advocates for the broader dissemination of sound academic and medical research on cannabinoid medicine to Illinois physicians, nurses and other health-care providers. Finally, ILCIA strives to represent and address the concerns of Illinois' medical cannabis patients, law enforcement organizations working in good faith to implement Illinois' medical cannabis laws, educators, concerned parents, our neighbors and local communities.
Even though medical cannabis is not available yet to patients, the state has already added epilepsy and other seizure disorders to the list of qualifying conditions. That new law which took effect on January 1, 2015 also provides a mechanism for minors to be included in the program who suffer from any of the qualifying conditions. The state of Illinois so far has approved 650 patients into the pilot program.
Contact: Mark Passerini 773-909-9500
info(at)ilcia(dot)org
http://www.ilcia.org