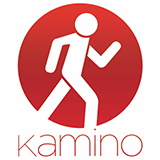 San Diego, CA (PRWEB) January 13, 2015
Kamino Labs, the travel and urban exploration planning company, focused on changing the way people interact with cities through the use of mobile technology, rolls out a new version of their app and website with new and updated features, just in time for the new year.
Created by explorers, the Kamino walking tour app is the ultimate way for locals and tourists to embark on an urban adventure. With Kamino explorers can unlock an authentic city experience, fully equipped with user-generated information like detailed area descriptions, photos, GPS enabled maps, and recommendations from travel experts and locals. Currently, there are walking tours in over 90 cities around the world, providing fun things to do in each one.
The Kamino mobile app has been reinvented for 2015, making exploring cities around the world easier than ever. With an all new look and feel, Kamino is also adding some new features to make exploring fun and convenient. Kamino now offers customized walking tours with suggestions from Kamino, so users can create their very own, unique tour—coming soon, Uber Integration, allowing users to call an Uber car directly from the Kamino app.
Kamino has also redesigned their website to help travelers find the best experience from planning to doing. The website has been augmented to provide tools for inspiration, planning and booking, like walking tour searches and featured blog posts, and will even offer travel booking to help streamline travel plans.
The new Kamino Experts Program showcases the most experienced travel experts, putting them front and center, while the city pages aggregate all the walking tours, posts and information so users can plan the best travel experience ever.
Kamino has also launched B2B services, including the Kamino API for travel brands that want to enhance existing websites and mobile apps.
One of the coolest additions to Kamino for the New Year is the White Label App Program for travel brands, allowing those brands and even travel experts to create their very own travel app powered by the Kamino platform. This program will allow users and guests to follow curated, walkable itineraries that ensure a positive experience and drive brand loyalty.
To kick off the launch of the new and improved Kamino app and platform, Kamino will be running a promotional contest for travel bloggers and writers to have a chance at winning their very own White Label app, in addition to other prizes for them and their readers, like an iPhone 6 and Amazon gift cards.
Travel bloggers and writers are invited to participate in this contest starting today, January 13, through January 23, 2015, based on creating best original travel recommendations in the form of walking tours within Kamino. Contestants are asked to sign into Kamino and create unique content in the form of walking tours. Once all participants have completed their walking tours and written content, they are asked to post an announcement/article along with a widget to their website or blog. From January 24 through February 6, participants are to encourage readers, followers, friends and family to go onto the Kamino website or app to save/favorite the walking tour they created. The contestant with the most amount of saved "favorited walking tours" will win first prize. Second and third place prizes will also be given. Please note: voters must sign into Kamino in order to save/favorite walking tours.
Participants in the contest will be considered for the Kamino Expert Program, provided they meet Kamino guidelines and standards, usually by invitation only. The Kamino Expert Program allows writers to use the Kamino platform to showcase their travel brand, by increasing engagement and visibility as a travel industry leader with content marketing designed to complement existing communication platforms. In addition, it will allow writers to cross promote their travel brand to increase awareness and visibility within the industry, build customer engagement, create customized walking tours and drive awareness of their website, travel content and social media with customized profile, accessible contact information, and RSS feed from personal blog/website.
For more information on the contest and to see the full rules and regulations, go to: http://www.gokamino.com/contest012015.php
This year, Kamino promises and delivers a unique travel experience for its users, allowing them to explore international cities or their own backyards.
For more information on Kamino go to: https://www.gokamino.com/
Or download the app at: https://itunes.apple.com/us/app/kamino/id697881464
About Kamino
In 2012, Kamino Labs was founded in San Diego, Calif. as a travel planning and urban exploration company, developed to change the way people interact with cities through the use of mobile technology. Created by an eclectic group of travel enthusiasts, with an unyielding passion for exploring and discovering cities, Kamino provides tools and services to experience the urban landscape in an authentic way. Through the use of the latest technologies, Kamino's interactive travel platform reinvents the walking tour into actionable content marketing to enrich the travel experience, promote tourism and drive customer care. For more information about Kamino Labs please visit http://www.GoKamino.com, or join them on Facebook and Twitter at @KaminoLabs.