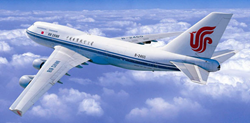 New York, NY (PRWEB) January 13, 2015
Drishti Yoga Teacher Training today reports multiple airlines are offering great deals on flights from North America to Thailand. Departing from both coasts of North America, New York and San Francisco, popular airlines like Air China and United Airlines have exceptional deals on flying to South East Asia.
These great prices come just in time for Drishti Yoga's upcoming Teacher Training on the tropical island of Koh Phangan in Thailand. The airlines are offering these low fares for the early part of 2015. The affordable deals on these scheduled flights run in February and March which correspond with the dates of Drishti's Yoga Teacher Training course and are on sale for the unheard of low price of $850 USD.
"We travel around the world offering destination Yoga Teacher Training and it is really exciting when we see airfares for such a fair price." Co-Founder Sarah Walsh explains. "Not only is it great for us to keep our cost down but it is also an added bonus for our students who get to save on their educational investment and trip of a life time."
Co-Founder Carri Uranga is an experienced traveler long before her time teaching with Drishti Yoga and she is also in awe of these deals being offered right now by the airlines. "My husband likes to join me after the trainings for a vacation if the flights are affordable. Once we saw how cheap he could fly out and join me after the training we jumped online right away and booked his ticket!"
With the recent global drop in gas prices it is unclear on how long these prices will last. It is the perfect time to capitalize on these low fares and creates the incentive to invest on furthering education in a tropical destination.
About Drishti Yoga Teacher Training
Discover the impact of intimate personal attention combined with focused training in exotic locations with Drishti Yoga Teacher Training. Combine your passion for Yoga and your love of travel to create a transformative experience on and off the mat.