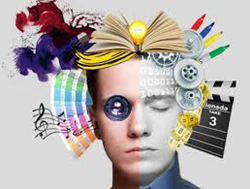 (PRWEB) January 16, 2015
Focusing on sometimes undervalued industries -- or those we take for granted -- the Initiative brings together deep market research into these industries by the MBA-educated writers at Wise and the company's efficient, step-by-step planning process.
"I think we've stopped being as in awe of good software and programming as we once were, and that's a shame," said Joseph Ferriolo, Director of Wise, which works with companies of all sizes across the globe. "But that's about to change, as new technologies really showcase the vast amount of expertise that goes into any programming endeavor. We think the companies really are at the core of the way our world works and plays in the 21st Century, and we want to help new companies and new ideas thrive."
Ferriolo said business plan writers and software programmers have something in common: a strong understanding of the importance of detail.
"Every word, image and graphic counts when you're trying to create an effective plan," said Ferriolo. "This is even more true in an industry where precision is everything, and we want to help software publishing companies and their programmers have more time to come up with ideas and spend less time worrying about building a new business."
Wise Business Plans (http://www.wisebusinessplans.com), staffed with professional MBA writers, researchers and financial experts, is a trusted partner for businesses across a broad spectrum of products and services. Our mission is to empower our clients to make the best possible business decisions, boost company performance and facilitate their funding success by laying the groundwork for strong businesses that excite, inspire and retain talented and exceptional employees.