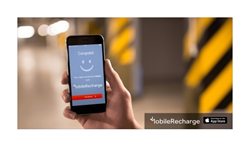 Easy and reliable!! I've finish top up money for my brother in Uganda in 1 minute, and he got money immediately!! (Pattama Sae Yee on Trustpilot.com)
Atlanta, Georgia (PRWEB) January 15, 2015
Starting 2015, those who left Myanmar or Guinea-Bissau for a new life abroad can now top up mobiles in their mother country, no matter the distance. The service is available for top ups to cell phones pertaining to Telenor Myanmar and to Orange numbers in Guinea-Bissau on http://mobilerecharge.com/.
Here are 3 reasons why sending mobile credit across the borders is a great catch. It is a chance to support family and friends back home, or just to surprise them from times to times with a gift consisting of mobile credit. Also, it is a way to save money by crediting one's own phone pertaining to Telenor Myanmar or Orange Guinea-Bissau.
The advantages of an international top up with MobileRecharge.com:

It takes less than 1 minute to send a gift or top up one's personal phone
Mobile credit reaches the destination number instantly
Transactions are really simple compared to direct money transfers
One can control how the money sent home is spent
24/7 friendly Customer Support in several languages, available on chat, by email or phone
Best top up value on the market
Daily promotions for global destinations
Telenor prepaid users in Myanmar (Burma) can get mobile credit gifts anytime from now on, directly their relatives living in other countries with MobileRecharge.com. This popular operator has already started to facilitate top ups to Myanmar, and so far it managed to transfer credit instantly after the online order had been processed.
Telenor Myanmar is the first operator for airtime to Myanmar on MobileRecharge.com. Telenor Myanmar is the second most popular network in Myanmar as of December 2014. It comes next after MPT and above Ooredoo according to Wikipedia. It covers a large part of the 5,400,000 mobile users in the country according to Wikipedia, out of a total population of 53.26 million.
Instant top ups to Guinea-Bissau are now available not only for MTN but also for prepaid numbers belonging to Orange. Orange Bissau is now among the 350+ operators on MobileRecharge.com. It ranks number three in the list of popular mobile networks in Guinea-Bissau as published by African Telecom News magazine. Plus it amounts to more than 500,000 customers since 2007. Orange Bissau became famous locally for sponsoring the Bissau carnival, as well as for the social initiatives and other social actions in the field of health through donations and equipment support.
Other countries in Africa that can receive top ups from abroad through MobileRecharge.com are: Cambodia, Cameroon, Central African Republic, Congo, Egypt, Gabon, Gambia, Ivory Coast, Kenya, Liberia, Madagascar, Morocco, Mozambique, Niger, Nigeria, Rwanda, Samoa, Senegal, Somalia, Sierra Leone, Uganda, Togo, Tonga, Benin, Zimbabwe, Zambia, South Africa, etc.
Customer feedback had a strong influence on the decision to expand the top up opportunities on MobileRecharge.com. The option to recharge numbers belonging to Telenor Myanmar and Orange Guinea-Bissau are part of this on-going project. As MobileRecharge.com unfolds on every occasion, the team behind the website have a constant desire to expand the network and penetrate new mobile top up markets in Asia, Africa and the rest of the world.
Daily promotions run on MobileRecharge.com. and worldwide offers are advertised in the "Promotions" tab on the website. Here are some ways to get notifications and stay updated:

One can learn more about how to use the service, about expat lifestyle and what's new in the long-distance communication industry by browsing and reading MobileRecharge.com blog at: http://blog.mobilerecharge.com/
MobileRecharge.com responds actively to feedback from top up fans worldwide. New operators will be soon added as a result of coming in feedback. The Telecom specialists in the MobileRecharge.com team are working on expanding the service.
About MobileRecharge.com
MobileRecharge.com is an interactive website designed by KeepCalling, a global telecommunications company registered in 2002 in USA. From the get-go, MobileRecharge.com focused on creating an easy to use website and an easy to order service, succeeding to grow very fast. Presently, KeepCalling, the company behind MobileRecharge.com, provides its services to hundreds of thousands of consumers and businesses, with a focus on customer satisfaction. In 2014, Inc. 5000 listed KeepCalling as the 18th fastest growing company in the telecommunications industry in USA.
MobileRecharge.com will go on facilitating the connection between families and friends living far away, through modern telecommunication solutions.