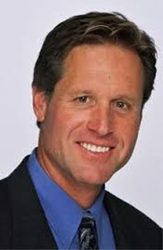 A Change Master takes quick action in preparation for changes.
Washington (PRWEB) January 13, 2015
Jeffrey Hansler, an accomplished speaker, trainer, consultant and author will deliver the keynote address at the Eighth annual North American Iron Workers/IMPACT Labor-Management Conference. The conference and exhibition, scheduled Feb. 22 to 25 in Las Vegas, at the Rio All-Suite Hotel, will bring together ironworkers, labor-management leaders, owners and contractors in the construction industry.
In his keynote, "Change in the 21st Century Construction Industry," Hansler will address ways to change that yields market share growth, using expert skills of observation, communication, decision-making and persuasion. Hansler says, "Gaining acknowledgement for the necessity of change, taking quick action in preparation for changes, and gathering the resources necessary to deliver successful change are qualities possessed by a Change Master."
Delivering three days of world-class conference sessions and networking opportunities for industry ironworkers, contractors and business leaders, the Iron Workers/IMPACT conference provides:

Effective safety strategies
Trends and technologies, in addition to,
Strengthening training and apprenticeship programs
Online registration for the Iron Workers/IMPACT conference and exhibition is open.
About Iron Workers International
Founded in 1896 in Pittsburgh, Penn., the International Association of Bridge, Structural, Ornamental and Reinforcing Iron Workers (Iron Workers) represents all of the union ironworkers throughout the United States and Canada. By improving the working conditions of its members and promoting constructive relationships with their employers, the Iron Workers delivers powerful solutions to increase skilled craftsmanship opportunities in the construction industry. http://www.ironworkers.org
About IMPACT
IMPACT's mission is to provide a forum for ironworkers and signatory contractors to discuss effective strategies to expand job opportunities through innovative labor-management cooperative programs. IMPACT provides expertise in training, construction certifications, marketing, construction project tracking and bidding, insurance and Davis-Bacon compliance efforts. http://www.impact-net.org
###