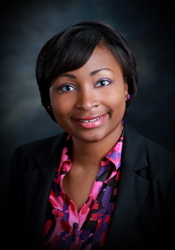 It is safe to say that a large number of companies will ruin a hard earned reputation, all while trying to build and maintain one, by not understanding air permitting.
Houston, TX (PRWEB) January 14, 2015
Shontá N. Moore, MS, an Environmental Specialist at Fenstermaker has written an informative white paper intended to help Texas companies avoid costly delays and penalties by not knowing key facts about air permitting regulations.
In the paper, "Common Misconceptions About Air Permitting Can Cost Companies More Than Money," Ms. Moore states, "It is safe to say that a large number of companies will ruin a hard earned reputation, all while trying to build and maintain one, by not understanding air permitting." Moore goes on to explain how many companies stop the permitting process after receiving approval for drilling activities from the Railroad Commission of Texas (RRC). What companies don't know is that the Texas Commission on Environmental Quality (TCEQ), the state environmental agency for Texas, should be the next step in the permitting process. In the state of Texas, TCEQ plays a vital role in managing the state's air quality in addition to many other media of discharge. Since September 1, 1972, when the Clean Air Act became effective, owners and operators of oil and gas sites must obtain an authorization for air emissions prior to construction of a new facility or even implementing a modification to an existing installation. TCEQ has a zero tolerance policy when it comes to operating a facility without proper representation. The agency issues fines and penalties to violators and note in the company's compliance history all violations.
Ms. Moore's paper details the requirements for air permitting in the oil and gas industry beyond the RRC and the common errors made by owners and operators due to lack of knowledge. She tells readers that by properly applying for and obtaining the necessary permit, companies can avoid negative consequences of operating without proper representation. Moore strongly advises companies to become aware of the permit expiration dates and take the necessary steps to remain in compliance with the TCEQ regulations and requirements.
Shonta' N. Moore, MS is an Environmental Specialist at Fenstermaker with 7 years of experience in air quality compliance and regulatory applicability. Ms. Moore possesses a Master's Degree in Environmental Toxicology and a Bachelor's Degree in Biology from Texas Southern University in Houston, TX. She is responsible for maintaining and managing the air permitting workload within the Houston Environmental Division. Her air permitting experience includes, but is not limited to, environmental auditing and environmental consulting for both oil and gas and power plant facilities. Ms. Moore has a working knowledge of rule interpretations, emission calculations, and compliance determinations as it relates to a specific entity. She is efficient in Title V, NSR, and PBR permitting. Moore has experience with preparing and submitting permit applications for the oil and gas industry in Texas, Louisiana, and Mississippi. Ms. Moore is also successful in mentoring, developing and implementing training for the growth and development of the air permitting sector of the Environmental Division.
Established in 1950, Fenstermaker is an experienced multi-disciplinary firm specializing in Survey & Mapping, Engineering, Environmental Consulting, and Advanced Technologies. Headquartered in Lafayette, LA, the company has over 300 team members providing professional services through multiple office and field locations across the U.S.