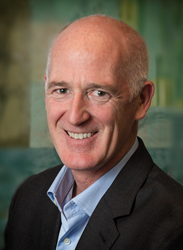 "American employers who are accustomed to "at will" employment and minimal workplace regulation are often quite surprised to find out about Ontario's employment laws"
(PRWEB) January 14, 2015
The employment relationship is highly regulated in Ontario, Canada according to employment lawyer, Doug MacLeod.
"American employers who are accustomed to "at will" employment and minimal workplace regulation are often quite surprised to find out about Ontario's employment laws" states MacLeod who limits his practice to labour and employment law.
Although some American employers believe they can simply Canadianize their employee manual and continue operating "business as usual" MacLeod observes that workplace laws are quite different in Ontario.
MacLeod describes five employment law realties in Ontario:
Minimum Standards
In some U.S. states there is a dearth of minimum standards legislation however in Ontario the minimum wage is currently $ 11 per hour for most employees. In addition, most employees are entitled to nine days paid statutory holidays, two weeks paid vacation, overtime at time and a half after 44 hours in a week, termination pay and in some cases severance pay. "Some employers are surprised to discover that Ontario's minimum standard legislation generally applies to all employees including seasonal employees and part-time employees" notes MacLeod.
Payroll Taxes
Ontario has higher payroll taxes than most U.S. states. Payroll taxes can increase payroll costs by as much as 13% or more for some employers and the Ontario government recently introduced legislation which will increase employer payroll taxes by another 1.9%. According to MacLeod, "In addition to funding an employment insurance system and the Canadian pension plan, Ontario employers must pay premiums to fund a government run health system and a workers compensation fund. Ontario is expected to start its own employer funded pension plan in 2017."
Mandatory Training
In recent years, new laws have taken affect that require most employers to provide mandatory training under the Occupational Health & Safety Act, and the Accessibility for Ontarians with Disabilities Act. "The wage costs associated with this training and the cost of the trainers can be significant," notes MacLeod.
Employee leaves of Absence
Employers are required to provide employees with up to ten different leaves of absence. For example, women can take up to a year off work for pregnancy leave and another leave provides for up to 8 weeks unpaid time off work each year to care for certain family members with a serious medical condition. "Although these leaves are unpaid, they can provide significant scheduling problems for employers – particularly small employers" says MacLeod who has been providing Ontario employers with employment law advice for over 25 years.
Human Rights Damages
Adjudicators appointed under Ontario's Human Rights Code can award employees unlimited damages. "Employees file thousands of human rights complaints each year in Ontario and about 75% of the complaints are employment related and over 50% of the employment complaints are disability related. It costs nothing to file a complaint and employees often represent themselves." says MacLeod. "The cost to defend these complaints can be significant." To avoid these complaints MacLeod recommends that most employers introduce an internal complaint process to address human rights complaints.
The MacLeod Law Firm has been advising employers doing business in Ontario, Canada for more than 25 years. MacLeod Law Firm's practice includes advising employers on employee terminations and their obligations under Ontario's employment laws, preparing employment contract and human resource policies, and defending wrongful dismissal and human rights claims.