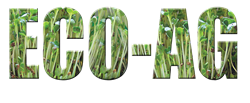 Our research has shown a 22% higher yield of crops using Eco-Ag
Bradenton, FL (PRWEB) January 15, 2015
To protect its unique patented Eco-Ag irrigation system, Florida-based Developmental Technologies, LLC(DTL) has announced it has brought suit against two industry giants, DuPont Co. and Valmont Industries, Inc. The case is Developmental Technologies LLC v. Valmont Industries Inc. et al., case number 8:14-cv-02796 in the District Court for the Middle District of Florida.
DTL is represented by Woodrow H. Pollack and Michael J. Collitz III of GrayRobinson PA. According to court documents, after developing its plant-responsive irrigation system, DTL discussed it with DuPont Co. and Valmont Industries, Inc. during a number of meetings held in DTL's offices in Bradenton, Florida. The meetings occurred in 2009/2010, and the information shared included some of DTL's proprietary approaches to irrigation products and methods. Court documents allege that DuPont and Valmont aborted the plant-responsive irrigation system deal under works with DTL and then both companies allegedly used trade secrets learned from DTL to create their own new product.
DTL owns a number of patents relating to processes for a unique new low-pressure water conservation irrigation system. According to the suit, Eco-Ag uses tubes that react to material exuded by plants, enabling the system to deliver water and nutrients only when the plants need it. The system reportedly uses a fraction of the amount of water used in typical drip irrigation and can potentially revolutionize the agricultural and landscaping industries around the world.
This simple system is based on a chemical interaction between plants' roots and the irrigation tube, which releases water and/or fertilizer to the roots only when needed. No electronics or pumps are required, maintenance is much lower, and yields are much higher than with any other systems.
"Our research has shown a 22% higher yield of crops using Eco-Ag," notes Michael Gould, one of DTL's owners. "With water resources diminishing around the world, and in our own country as well, this is an extremely energy efficient alternative to current irrigation practices. It works on both large-scale commercial farms as well as small-scale hobby gardens and it's effective on any plant or tree, including vegetables, fruit trees, berries, sod, yard landscaping, grains, corn, and fuel system plants."
Jan Gould adds, "The cost is the same as installing any drip irrigation system under the surface of the soil. There's no new equipment needed. And it's especially effective in really dry areas because it uses much less water. With statistics showing that California, Arizona and our Midwest bread basket states are all at risk of another dust bowl, there's no time to waste in implementing this simple, yet life-saving technology."
About Developmental Technologies, LLC
Developmental Technologies, LLC is a privately held research and development company based in Bradenton, Florida. Its mission is to create innovative solutions to real-world problems through the use of technology, science, research, development and sound business practices. Its most recent project, Eco-Ag irrigation systems was designed to deliver water and nutrients to plant life using new processes developed by DTL. In testing, ECO-AG reduces water usage and fertilizer requirements by responding directly to the needs of the plant while maintaining or exceeding normal yields.
For more information contact DTL's representative Dave Conklin:
[email protected]
941-792-9788 x206
or visit: http://www.Eco-Ag.us