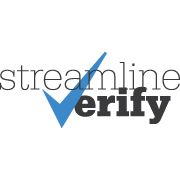 Since we've had an increase in business, we want to make sure we can run efficiently. It's always our goal to make sure we're meeting the needs of our customers.
HOWELL, NJ (PRWEB) January 13, 2015
Streamline Verify is expanding its team after signing new clients onto its Verify Enterprise plan in the last month.
The company offers both software and full-service solutions to help employers screen for potential employees who have been placed on the Office of the Inspector General's exclusions list. People on this list are prohibited from participating in federally funded health programs, even in non-medical roles.
"Any entity that hires a party on this list can be subject to tens or even hundreds of thousands of dollars in penalties, so OIG exclusion screening is a necessary task that our company makes so much easier for our clients," said Jeff Josefovic, director of operations for Streamline Verify.
The company first created a software solution, offered in its Verify Professional package, that facilitates staff screening by rapidly comparing personal information to the exclusion databases at both state and federal levels.
But in order to further alleviate any potential burden on their customers, the leaders of Streamline Verify created a full-service package, Verify Enterprise, for which the entire process is handled by Streamline Verify workers.
"The OIG exclusion database as well as all state databases do not include social security numbers in their publicly released files; we can generally only screen a name against a name. Once the screen takes place, potential matches may arise that need further investigation," Josefovic explained. "For our Enterprise package, we handle that additional work in clearing matches; we do the follow-up and eliminate any workload on the client's end."
So far, the company has had a strong response from customers. "We've had very positive feedback," Josefovic shared. "It's very economically priced, it saves time, and our clients can have peace of mind knowing the work has been done by a team of professionals."
The company signed two important contracts in December, one with a hospital chain and one with a state-owned company, and has hired more employees to meet demand.
"Since we've had an increase in business, we want to make sure we can run efficiently," Josefovic said. "It's always our goal to make sure we're meeting the needs of our customers."
About Streamline Verify
Steamline Verify offers fail-safe, guaranteed OIG compliance with their screening process. Steamline Verify offers an exclusion screening process that is reliable, user-friendly, efficient, and affordable. To learn more, visit http://www.streamlineverify.com