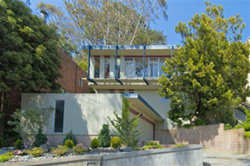 San Francisco, CA (PRWEB) January 13, 2015
The past few years have seen inventory tighten as prices soar in San Francisco. The resulting competition has created, among other things, a brisk new marketplace for off-market listings. Properties sold off-market (aka "pocket listings") were once confined to the rich and famous; folks who preferred not having a "For Sale" sign on their homes or public open houses. There are many reasons why a high profile seller might want to sell their home discreetly, but Tim J. Gullicksen believes that regular folks do not benefit from this trend.
Sites such as Top Agent Network promise great results for sellers because only the top 10 percent of agents (by sales volume) are allowed into the network. Setting aside concerns about the unfairness of excluding 90 percent of licensed agents, does this exclusivity really benefit sellers?
There is some convenience for listing agents selling property off market. They don't have to hold open houses or brokers tours. Their sellers, perhaps, can be sold on the cost savings of not staging, painting and otherwise preparing their homes for sale. But the convenience and cost savings will cost them plenty in the sale of their homes. Without exposure to the broader marketplace, a home will sell for less. Maximum exposure to potential buyers equals maximum competition. That's the best way to get the highest price the market will support. Taking short cuts for a huge asset such as one's home seems penny wise and pound foolish - on steroids.
However, statistics show that selling a home with the assistance of a professional real estate agent will garner a higher profit, enough to cover the commission as well as put more money in the seller's pocket. According to the National Association of Realtor's 2013 Profile of Home Buyers and Sellers, the average FSBO sales price was $174,900, while the average price for a home represented by an agent was $215,000, a difference of $40,100.
Choosing to sell with a professional rather than on your own makes sense for a variety of reasons:

A realtor has access to market data about recent sales and other homes on the market that can be used to price a home appropriately. Studies show that homes priced right when they're first listed sell more quickly and for a higher price than those that linger on the market.
A realtor can show a home when the owner is not available, can respond to inquiries from potential buyers and their agents, and can get valuable feedback from visitors – all things that save time.
A realtor can look at a home objectively and suggest ways to improve its appearance – by staging and minor repairs – so it appeals to more buyers.
Buyers typically prefer to look at a home without the seller present so they can feel more comfortable exploring the rooms and visualizing themselves in the property. At an FSBO sale, the seller must be present.
A realtor can screen visitors to a home, which provides a measure of safety that FSBO sellers don't have. In addition, by checking to see if the buyers are legitimate and can afford to purchase the home, a realtor can avoid wasting time showing a home to unrealistic buyers.
Realtors have professional marketing expertise, contacts with other realtors who work with buyers, and the support of a brokerage that can market a home more widely than one can as an individual.
A realtor can help negotiate a contract that not only garners an appropriate price for the home, but that meets the seller's needs for a settlement date and perhaps includes a period when they rent back their home from the buyer. In addition, a realtor can make sure the contract is in compliance with all local regulations.
About the company: Tim Gullicksen has been a top-producing real estate agent since he first entered into the business, and takes great pride in managing every aspect of each transaction. After graduating from high school in the South Bay, Tim earned a bachelor's degree in political science and history from the University of California-Berkeley. He went on to earn his teaching credentials from JFK University in Orinda, and taught kindergarten in the San Jose Unified School District. He brings an educational approach to real estate developed from that background, and sees himself as a facilitator of property transactions. For more information, visit his website at http://www.timgullicksensf.com/.