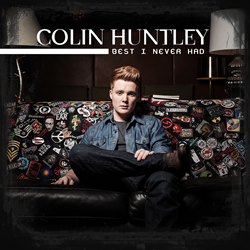 Through AMTC, God led me to the place I am in now.
(PRWEB) January 14, 2015
Kings of A&R recently announced a list of "The Best Emerging Artists of 2014" and singer/songwriter Colin Huntley was one of 20 recipients receiving the title. With two EP's, "ECLECTIC" and "Best I Never Had," 16-year-old Huntley is positioned for success in the music industry. When speaking about the recognition Huntley says, "Receiving the award is incredibly exciting. This award uses the words 'Best and Emerging' when describing my music, and I am so encouraged to hear that."
Huntley's single "Best I Never Had" has already gained 315,000 YouTube streams and was nominated for an HMMA Award. Based in Austin, Texas, Huntley was a contestant on ABC's Rising Star and is currently working on a third EP. In addition to his music, Colin has booked several television roles and commercials, the highlight being a featured role on ABC's Modern Family.
Huntley received his start at AMTC's international SHINE Conference in 2011, where he connected with industry professionals. "Three years after AMTC, I received a call from a guy I met at SHINE and ended up getting connected with my manager," Huntley says. "They called me out of the blue, asked for my music, and got me on with the ABC show Rising Star. Through AMTC, God led me to the place I am in now."
Kings of A&R is an influential website that discovers and promotes upcoming artists. The company has been recognized as a music industry leader by UK's Financial Times, CNN, Billboard Magazine, Spin Magazine and Rolling Stone Magazine.
For more information about Colin Huntley, visit his website: http://www.colinhuntley.com. He speaks to fellow performers, "You have 100 percent control over the input of the work you do, but you have 0 percent control of the output. What results of your hard work could go any possible way. Work your hardest, and be at peace with allowing God to take care of the results of output."