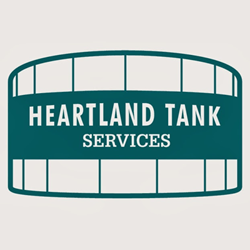 The most important part of what we do is building and maintaining strong customer relationships
Englewood, CO (PRWEB) January 13, 2015
Heartland Tank Services, Inc. has planned a busy schedule of visits to agricultural trade shows all across the country during the coming weeks. Heartland Tank Services Inc.,the marketing and sales arm of Heartland Tank Companies, is gearing up to visit with customers, old and new, at seven different trade shows.
According to Genevieve Bruce, Marketing and Legal Analyst, Heartland Tank Services will be traveling to these trade shows, which range from state and regional to national in size, in order to sit down with customers and connect on a face-to-face level.
"While we already normally visit our customers throughout the year, trade shows are a good time to meet with customers because it's away from all of the 'hustle and bustle' of business and gives us the opportunity to really be able to sit down, talk, and have some uninterrupted time with our customers," Bruce explains.
During these talks, Heartland Tank Services' sales representatives will talk to customers about everything from their upcoming agricultural seasons to customers' various above ground storage tank needs, according to Bruce.
"We have split up the sales team to go to all of these trade shows so we are able to see as many customers as we can," she says. "With it being so cold outside, we hope that our customers will come out to the trade shows and enjoy the warm indoor camaraderie that these conferences offer."
Heartland Tank Companies offer a full range of tanks and tank services making it a convenient, one-stop shop for customers. Heartland Tank Companies is comprised of Heartland Tank, LLC and Heartland Tank Services, Inc. With these companies working in coordination, Heartland Tank Companies provide a full range of tank services from new API 650 tank construction to tank repair to secondary containment needs, including internal PVC liners to API 653 tank inspections.
"What sets us apart from the competition is that we can provide an unmatched level of professionalism while fully tending to the clients' needs," Bruce says.
Ultimately, Bruce says that traveling to so many trade shows, which are located from Arizona to Georgia and many places in between, is something unique that Heartland Tank Services does for its customers and sets the company apart in the industry.
"The most important part of what we do is building and maintaining strong customer relationships," Bruce says. "That's why we travel throughout the entire country at trade shows like these to see our customers -- we want to continue to interact with them and show them that we are here for them every step of the way and into the future."
To view the full schedule for Heartland Tank Services' upcoming trade show appearances, visit the "about" section of heartlandtankservices.com.
About Heartland Tank Services, Inc.
Heartland Tank, LLC and Heartland Tank Services, Inc. are separate companies that were simultaneously formed to address the need for alternative methods in quality design and fabrication of API 650 tanks in the agricultural industry as well as alternatives in secondary containment and the ever-increasing need for API-certified tank inspectors. Today, Heartland Tank Companies work together to provide a wide range of above ground storage tank solutions. Their services include field-erected API 650 tank construction, tank repair and modification, internal PVC tank liners, API 653 tank inspections, and more. To learn more, visit heartlandtankservices.com