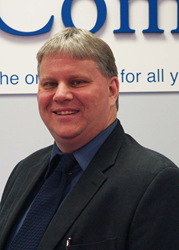 The longevity of our organizations makes a statement about the value that we both provide.
Chicago, IL (PRWEB) January 14, 2015
Ace Computers, one of the leading custom computer builders and HPC specialists in the U.S., was just awarded a major multi-state PEPPM contract for hardware, software, and other branded products.
Ace Computers CEO John Samborski said, "We are pleased to be working with the PEPPM organization, which has a reputation for providing very valuable services to many public entities across the U.S. PEPPM only works with top technology vendors, so we consider this not only an honor, but a vote of confidence for the products and services we provide."
PEPPM is a 31-year-old cooperative purchasing program for schools, universities, and other public agencies operated by Pennsylvania's Central Susquehanna Intermediate Unit (CSIU). The program creates and administers coordinated purchasing contracts for about 1,500 public-sector agencies across 46 states.
"PEPPM and Ace Computers have both been serving public agencies for 31 years," Samborski added. "Considering how dynamic the technology sector is, the longevity of our organizations makes a statement about the value that we both provide."
CSIU solicits bids that satisfy legal requirements for in-demand lines of hardware and software. Agencies can then release purchase orders for technology products without soliciting their own bids. This cooperative initiative effectively lowers the total cost of acquisition.
Ace Computers' custom configured LogiCAD workstatons offer 1 to 4 CPUs and up to 8 GPUs in a single system. Additional options include rack or tower-based configurations and remote access engineering workstations using PCoIP technology
Ace Computers' extremely reliable Powerworks family of enterprise class servers are built with top tier components and supported with industry-leading software such as Microsoft, RedHat, VMware, Oracle, SUSE, and others. The company employs an ISO 9001:2008 quality controlled assembly and testing process for all Powerworks servers.
PEPPM bids on behalf of organizations that include public schools, vocational/technical schools, approved private schools, intermediate units, nonpublic schools, approved private schools, charter schools, community colleges, and public libraries. In some cases, 4-year colleges and universities, local and state governments and other non-profit agencies are eligible. PEPPM originally stood for Pennsylvania Education Purchasing Program for Microcomputers but technology and program growth have made the acronym outdated. PEPPM now stands alone as a term.
Acknowledged as the best custom technology manufacturer, Ace Computers is a Woman-Owned Small Business custom technology systems manufacturer and reseller for the public sector as well as the commercial sector. Their channel partners include Intel, Supermicro, NVIDIA, Mellanox and Samsung among others. It has been an industry leader since 1983. In addition to some of the finest academic institutions in the U.S., long-term clients include the U.S. Department of Energy and the U.S. Department of Defense. Ace Computers builds custom technology with the same components that top manufacturers use without the premium price. Its principal, recognized industry expert John Samborski, is an alumnus of Intel's prestigious board of advisors. In addition to our Greater Chicago headquarters, Ace Computers has locations in New Jersey, Colorado, and Pennsylvania. To contact Ace Computers, call 1-877-223-2667 or 1-847-952-6900 or visit http://www.acecomputers.com/TopProducts.asp