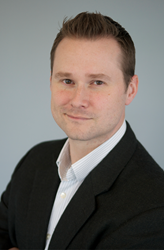 Big Squid is truly a next generation agency and understands the value of integrated technology to gain insights to a brand's consumers to deliver the right message at the right time across all channels and devices. - Will Margiloff, CEO of IgnitionOne
Atlanta, GA (PRWEB) January 14, 2015
Big Squid Interactive, a results-focused, full-service, interactive marketing agency, is pleased to announce that Chris Knoch, former VP of Strategy at IgnitionOne, has accepted the role of President at the Agency. His goal is to build a next generation digital marketing agency that is less fragmented in its multichannel efforts and places the client's customers signal data at the core of all marketing endeavors.
Founded in 2009 by the creator of the 360i search marketing department, Scott Galvin, Big Squid Interactive is a results-focused, full-service, interactive marketing agency. The agency specializes in using data insights and analytics as the nerve center of all digital marketing efforts across channels such as search, display and social, and the agency currently manages digital accounts for companies such as Iron Mountain, Jordan Fashions, Outdoor Legacy, Pro Therapy Supplies and many more.
"Thanks to technologies like IgnitionOne's Digital Marketing Suite, we finally have the ability to take digital customer signal data and create integrated digital marketing campaigns that are personalized to those signals in real-time," Knoch said. "Big Squid's existing partnership with IgnitionOne offers us a game-changing capability versus what agencies have often overpromised in the past, and a boutique agency like Big Squid offers the best opportunity to set up an agency in a way to deliver on this promise."
Big Squid is an early adopter and partner of the redesigned IgnitionOne Digital Marketing Suite (DMS), and Knoch's presence at Big Squid will only strengthen that partnership. In fact, it's strongly aligned with the change IgnitionOne is driving in the industry.
"IgnitionOne's goal is to simplify marketing technology and drive results through centralized data management and channel execution," said Will Margiloff, CEO of IgnitionOne. "Big Squid is truly a next generation agency and understands the value of integrated technology to gain insights to a brand's consumers to deliver the right message at the right time across all channels and devices."
The Big Squid team is excited about Knoch's decision to come on board, and they are pleased with the changes he's already begun implementing. Galvin, CEO, is looking forward to how Knoch is already enhancing the agency's growth and direction in the upcoming year.
"I've known Knoch for 15 years," Galvin said. "We are thrilled about bringing on his experience building digital strategies and solutions. Few people have worked at a combination of companies like 360i, Omniture, Adobe, Kenshoo and especially IgnitionOne. Knoch's understanding of what various digital marketing technologies can actually do for a company's marketing goals is second to none, and now our customers will benefit from this knowledge."