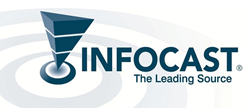 ISOs and utilities are dealing with a major change as the switch from coal-fired to gas-fired generation is triggering billions of dollars in transmission investment
Los Angeles, CA (PRWEB) January 14, 2015
Infocast, the leading business intelligence and networking events producer in the electric transmission industry, has announced the 18th Transmission Summit, scheduled on March 10-12, 2015 in Washington, D.C., the exclusive gathering place for leaders in the transmission industry.
The transmission development landscape is undergoing massive shifts and new policy developments have opened up competition for transmission project advancements including interregional planning and major interstate transmission projects. ISOs and utilities are dealing with a major change as the switch from coal-fired to gas-fired generation is triggering billions of dollars in transmission investment while at the same time concerns about reliability are being raised. These emerging opportunities will require new capacity, new assets, new expertise and new strategies in the transmission sector.
Infocast has organized the eighteenth Transmission Summit to provide a platform to discuss the business opportunities as well as the issues that need to be addressed in order to maximize true value in the transmission business. Speakers from FERC, Public Service Commission of the District of Columbia, State of New Jersey Board of Public Utilities, Exelon Corp., ITC Holdings Corp., NYISO, Lockheed Martin, Starwood Energy Group, Nixon Peabody LLP and more will be on-hand to discuss the recent developments in the transmission industry including: how to compete for transmission projects in organized markets under FERC Order 1000, updates on policy and markets developments that will drive transmission development and investment, physical and cyber security requirements for important energy assets and the emergence of DERs, DR, EE and Microgrids.
Attendees will have the opportunity to network with policy-makers, senior executives and industry experts to address the strategic, regulatory, investment and technology issues facing the transmission industry and explore the most effective strategies to seize the business opportunities in a changing power industry.
For more information, to register, or to join as a sponsor, visit the event website at infocastinc.com/ transmission-summit-east or contact Infocast at 818-888-4444.
About Infocast
For over 25 years, Infocast has produced the highest quality events, tailored to the needs of the industries we serve. We intensively research the marketplace, pulling from an extensive network of experts to give you the information and connections to succeed.