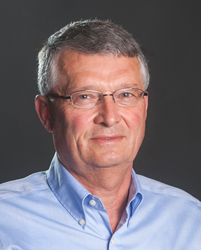 "I am grateful to be a part of The C12 Group, called to help business leaders serve others through the marketplace.
Philadelphia, PA (PRWEB) January 14, 2015
The C12 Group, America's leading Christian CEO and Business Owner roundtable organization, announces the addition of David Bowman to their growing Philadelphia territory. Bowman will work alongside Dave Shoemaker, Managing Chair for Philadelphia, with an initial focus on the Northwest area – including Chester, Berks, and Montgomery counties.
"The growth experience by our C12 Philadelphia member companies has been quite inspiring and challenging. Inspiring because we see God pour His blessings on those who strive to honor Him. Challenging in trying to anticipate the needs of growing/thriving businesses," said Dave Shoemaker, C12 Philadelphia Managing Chair. "I'm thrilled to have David joining me in the expansion of God's Kingdom through the marketplace in Greater Philadelphia. His seasoned experience and heart for the Lord make him an advisor that many will value."
Plans include launching two new Executive Advisory Boards in the area within the next 90 days. David will host two Introductory Events for Christian CEOs and Business Owners: lunch on Tuesday, February 3rd and breakfast on Wednesday, February 4th, in Pottstown, where current C12 members will share their personal experiences. Those interested in attending may contact David at 864-884-2692 or by email at DavidBowman(at)C12Group(dot)com.
David brings a wealth of experience from 40 years of leadership experience in manufacturing. He has served on a variety of boards, currently serving on the Keystone Christian Education Scholarship Committee which administers the distribution of funds through the Pennsylvania earned income tax credit program. Bowman's business philosophy is that leaders of small-to-medium sized business must often accomplish great things with limited resources; adapting and preparing for the future is absolutely essential.
"I am grateful to be a part of The C12 Group, called to help business leaders serve others through the marketplace. When employees understand their leaders don't profess to have all the answers, but are willing to work through challenges and encourage their active participation, everyone can grow and improve together. C12 is all about helping CEOs and owners do just that," said Bowman.
About The C12 Group
Founded in 1992, The C12 Group is America's leading provider of executive roundtables for Christian CEOs and Business Owners. C12's mission is to "change the world by bringing forth the Kingdom of God in the marketplace through the companies and lives of those He calls to run businesses for Him." For more information about The C12 Group of Philadelphia, contact David Bowman at 864-884-2692, by email at David.Bowman or visit http://www.C12Philadelphia.com.