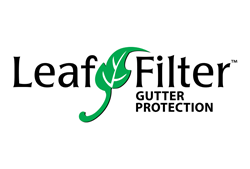 Hudson, Ohio (PRWEB) January 14, 2015
LeafFilter™ Gutter Protection, the nation's leading gutter guard company, is excited to announce expansion to Kentucky with a new office location in Louisville.
With LeafFilter™ opening three new locations in January 2015, the gutter protection company will have a total of 25 locations in the United States since operations began in 2005. LeafFilter™ will deliver the nation's best gutter protection to homeowners from its office in Louisville, providing service and installation to homeowners throughout the entire state of Kentucky.
"It's very exciting to start the New Year by expanding LeafFilter™ operations to Louisville," said Matt Kaulig, LeafFilter™ North, Inc. owner and president. "We're eager to keep homeowners in Kentucky safe and off the ladder with our superior gutter guard system."
LeafFilter™ of Lousiville is a prime location to serve Kentucky homeowners. The addition of a gutter protection system will help homeowners keep their home safe from the damage that clogged gutters can cause. The LeafFilter™ system features a micromesh cover that has no gaps, holes or openings--guaranteeing that nothing but water will get into your gutters.
Come visit us at the Home, Garden & Remodeling Show in Louisville, KY from February 27th- March 1st and we can explain the benefits of gutter protection and how LeafFilter™ can protect your home.
Now open for operations in Louisville, Kentucky:
LeafFilter North, Inc. (Kentucky)
11400 Decimal Dr. Suite 1003
Louisville, KY 40299
Toll-Free Number: (800) 290-6106
About LeafFilter™ and LeafFilter™ North, Inc.
LeafFilter™ Gutter Protection has been rated the #1 professionally-installed gutter guard system by two leading consumer publications. The company has also earned prestigious awards throughout the past year, including the Inc. 500|5000 list, Qualified Remodeler Magazine's Top 500, and Remodeler 550.
The LeafFilter™ system features surgical-grade, stainless steel micromesh protection that is completely sealed shut, which allows nothing but water to flow into the gutters. Homeowners in Kentucky will never have to worry about their gutters clogging again. The LeafFilter™ micromesh gutter guard system will never rust and never corrode; standing up to the harshest Kentucky weather.
Nothing but water will ever enter a LeafFilter™ protected gutter: No leaves, no pine needles, no maple spinners, no shingle grit, nothing but water. LeafFilter™ North, Inc. has installed more than 19 million feet of gutter protection on homes throughout the United States. For more information about LeafFilter Gutter Guards visit http://www.LeafFilter.com or call (800) 290-6106.