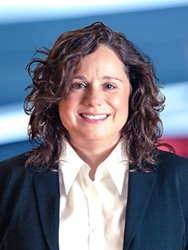 "It is a passion of mine to help companies grow and thrive," said Delaney. "Engel & Völkers is an amazing example of a global brand which has done just that.
New York, NY (PRWEB) January 22, 2015
Engel & Völkers today announced that Sharon L. Delaney has joined its North America headquarters team as Director of Transitional Marketing.
Delaney will be responsible for the delivery of the Engel & Völkers tools, systems, marketing plan and international value propositions for new Engel & Völkers shops that will support talent attraction efforts throughout the brand's North American network.
"With Sharon's expertise and record of success we will be able to establish our presence quickly and effectively in the many new markets we have planned in 2015," said Anthony Hitt, CEO of Engel & Völkers North America. "Sharon makes a great addition to our team and will play an important part in how we maintain the highest levels of quality throughout our brand from the service our advisors provide their clients to the support we provide to our brokerages."
Delaney brings more than 25 years of marketing and management experience which includes more than 10 years of real estate marketing expertise. She lead the rebranding and global launch of luxury real estate brand Coldwell Banker Previews International® when she was with the Realogy Corporation as Vice President of Coldwell Banker Previews and where she was also Director of Regional Marketing for Century 21 Real Estate Corporation. Delaney also managed her own marketing consulting group, Delaney CMO, and oversaw all client relations and marketing for communications agency, Calypso Communications.
"It is a passion of mine to help companies grow and thrive," said Delaney. "Engel & Völkers is an amazing example of a global brand which has done just that. The marketing programs, partner and advisor support systems and brand recognition are the best our industry has to offer."
About Engel & Völkers
Since its beginning in 1977 as a specialty boutique providing exclusive, high-end real estate services in Hamburg, Germany, Engel & Völkers has become one of the world's leading companies specializing in the sale and lease of premium residential and commercial property and yachts. Engel & Völkers currently operates a global network of over 5,000 real estate advisors in 550 residential brokerages and 43 commercial offices spanning 38 countries across six continents, offering both private and institutional clients a professionally tailored range of luxury services. It established its North America corporate headquarters in 2007 and opened its first brokerage in the same year. Committed to exceptional service, Engel & Völkers supports its advisors with an array of premium quality business services; marketing programs and tools; multiple platforms for mobile, social and web; as well as access to its global network of real estate professionals, property listings and market data. Engel & Völkers is an active supporter of the Fair Housing Act and the Equal Opportunity Act. Each brokerage is independently owned and operated.