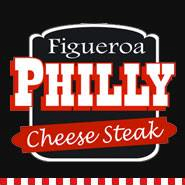 Los Angeles, CA (PRWEB) January 19, 2015
Los Angeles based cheesesteak establishment, Figueroa Philly, has installed the Enplug software inside its restaurant for customers to utilize while they eat.
Enplug is a technology system that enables you to seamlessly engage an audience with interactive social feeds, live news and more.
Figureoa Philly is utilizing the technology so its customers can take pictures of themselves or the cheesesteaks they are eating at the establishment on to their social feeds and then be able to see it appear on the Enplug screen.
The photos that are posted stream onto the screen live so everyone can see the various content that is coming in at real time.
"We're ecstatic about it. Everyone enjoys taking a picture and displaying it on social media," Figueroa Philly owner Danny Hizami said. "We know any time anyone Tweets or posts to Instagram, it's going right on the screen instantaneously. I think it's exciting and interactive; I think the customers get a kick out of it."
Figueroa Philly, who has been voted the No.1 cheesesteak spot in LA by Consuming LA, imports its bread and meat straight from Philadelphia.
You can learn more about Figueroa Philly at http://www.figueroaphilly.com.