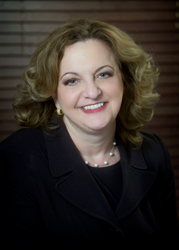 Everything must be in writing... include letters of support from doctors, dieticians, family members, and even home videos
Northridge, CA (PRWEB) January 13, 2015
Dealing with an eating disorder is extremely challenging and being denied insurance coverage makes these times more stressful than they should be. Looking to the insurance provider to fully cover treatment is often a mistake since it will leave patients and their families caught off-guard. Insurance companies are feeling a huge amount of pressure to see eating disorders as a serious mental health issue.
According to the New York Times, an estimated 11 million Americans, mostly young women, suffer from eating disorders, the most serious being anorexia nervosa, in which people starve themselves, and bulimia nervosa, in which they engage in binge eating followed by purging. These disorders, particularly anorexia, have the highest fatality rate of any psychiatric disorder," (Eating Disorders a New Front in Insurance Fight: New York Times, October 13, 2011).
The Employee Retirement Income Security Act (ERISA) governs if the patient has insurance through their employer. Policyholders need to pay attention to authorization of a treatment, payment time, and where they can get the treatment they need.ERISA is tricky and often interpreted to the benefit of the insurance company. The court will often consider only documents which are part of the insurance company's file so make sure copies of all documents are sent to the insurance company. Additionally, policyholders should read their policy thoroughly so they know what is covered and their rights under ERISA.
Patients have a choice of staying in-network or choosing a doctor or facility out-of-network. Challenges include covering out of pocket costs, authorization by the insurance company, being allowed enough time to stay in treatment to get well. A key factor is educating facility administrators on how to deal with insurance companies so everyone gets better outcomes. The best way to approach eating disorders is to treat to the outcome, not be limited by insurance. There is a lot of hope for recovery and it is important that insurance denials do not get in the way of helping those with eating disorders.
Families of those suffering from eating disorders are strongly urged to look at what resources they have before deciding the course of treatment. An insurance company may not see certain treatments the whole way through although many residential facilities succeed in helping patients no matter what. (How to Fight for Coverage of Eating Disorder Treatment, Nasdaq.com, January 07, 2013)
Insurance denials can be life threatening. Knowing the reason behind an initial denial is the first step towards appealing the decision. The insurance company may not see the eating disorder treatment as medically necessary but lawyers can help with the appeal process or file a lawsuit against the insurance company. Always talk with a doctor about what treatment is needed since the insurance company will almost always make business-based decisions.Watch Video
"Everything must be in writing," states Lisa S. Kantor, founding partner of Kantor & Kantor, LLP. "These can include letters of support from doctors, dieticians, family members, and even home videos. Make copies of any documents you have and submit them to your insurance company. The more you can document the better your chances are for a successful claim. I recommend taking notes when talking with the insurance company and confirming the conversation in writing. Just remember, it didn't happen unless you write it down and mail it to your insurance company."
When the insurance company is making a business decision about coverage, it is necessary to fight with them to get the needed medical coverage time in treatment. . The fight is ongoing against insurance companies to cover treatment for eating disorders so don't give up because one day the struggle should end and loved ones will get the coverage they need.
For resources and more information, visit our website or call 888-569-6013.
Lisa Kantor is available for interviews, call Phoebe Nolan or contact Lisa on Twitter @lisaskantor.