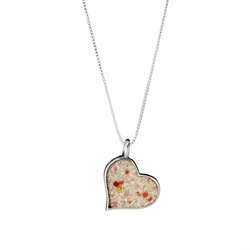 "Live for the moment, then take it with you...with the Dune Jewelry Collection"
Boston, Massachusetts (PRWEB) January 15, 2015
Valentine's Day is coming up fast. It is a day to show someone how much you care with the perfect gift. The gift can really say a lot about a relationship. It is important to be thoughtful, creative and add a personal touch.
Dune Jewelry, the Original Beach Sand Jewelry Company® offers an extremely unique gift idea for that special someone. Dune uses sand from your favorite beach to create a unique, patented, keepsake jewelry line that actually holds a memory. Dune's pieces are modern, beautiful accessories custom made to capture your most favorite travels and adventures.
Dune Jewelry offers exclusive designs only available at Uncommongoods.com. Visit this online retailer to view some of the beautiful options they offer.
Dune Jewelry creates tangible reminders of life's greatest moments. There is something for everyone in the Dune collection. Everyone has a beach memory. It could be a childhood memory, a place you meet friends each year, it is where he proposed, or it is the location of your beautiful destination wedding, or honeymoon. Dune's unique custom and personalized collection is something that will provide cherished memories all year long.
"People have such a strong emotional attachment to specific beaches, and jewelry is a great way to keep those memories alive and with you at all times," says Holly Daniels Christensen, Owner and Creator of Dune Jewelry. "We don't just sell jewelry, we preserve cherished moments, we capture memories with fashion that people will keep with them for a lifetime."
With thousands of sands in their Sandbank™ spanning all 7 continents, Dune Jewelry custom makes all orders out of their Boston, Massachusetts studio. Dune's Sandbank™ keeps growing, almost weekly, thanks to customers sending in their own sand for their very own one-of-a-kind pieces.
Dune Jewelry is the perfect Valentine's Day gift to give this year. Carry a piece of sun, sand and surf wherever you go with Dune Jewelry's unique collection.
Deadline for all Valentine's Day orders is January 26, 2015.
About UncommonGoods.com:
Founded in 1999 and headquartered in New York City, UncommonGoods is a catalog and online retailer of creatively designed, high-quality products. UncommonGoods combines the treasures of a specialty boutique, the great finds of a craft show, discoveries from a faraway bazaar, along with some enduring classics.
For more information on Dune Jewelry:
http://www.dunejewelry.com
Follow Dune Jewelry on Twitter: @dunejewelry
Follow on Instagram: DuneJewelry
Like Dune Jewelry on Facebook: http://www.facebook.com/dunejewelry