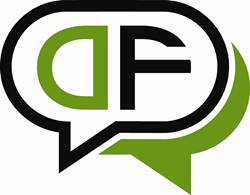 His (Chris's) addition to our team is a sign of our commitment to being the leading company in our industry.
Memphis TN (PRWEB) January 14, 2015
Data Facts Inc - a nationwide provider of mortgage lending solutions - is proud to announce Chris Peugeot has joined their sales team to further develop their growing customer base of regional and national mortgage lending accounts. Peugeot comes with a wealth of experience, having spent the last fifteen years serving the mortgage lending and real estate industries.
Chris joins Data Facts as Senior Account Executive to continue providing lending solutions to the southeastern client base. His primary territories will cover Tennessee, Alabama, Northern Mississippi, Northern Florida and Kentucky. "I am excited to start a new challenge within Data Facts and look forward to working with the team to further develop their already extensive product and service suite. I am fortunate to be joining such a respected company that prides itself on top quality service and solutions.
Janice Cabell, Sales Director of Lending Solutions said "Chris's wealth of experience and industry connections has already made him a key addition to Data Facts. His addition to our team is a sign of our commitment to being the leading company in our industry. Our top of the line lending solutions, and the increasing demand from our customers led us to look for an addition to our team who will fit in with our corporate culture of exceptional service, and it is very fortunate that we were able to find someone of Chris's caliber to fulfill this role. I'm confident that Chris will play a key role in providing and implementing high quality solutions for our clients, enabling them to close more loans faster and easier."
About Data Facts, Inc.
Since 1989, Data Facts, Inc. has provided clients with information they trust and rely on to make sound lending and hiring decisions. Their full suite of products-from lending products to pre-employment screening solutions-assist customers in streamlining their lending and hiring processes. Data Facts provides their clients with both cutting edge, top of the line technology, and personalized support and service. Together, these are the building blocks of their client relationships.
They are NAPBS accredited, SOC 1 and 2 certified, and are active board members of the NCRA.
You are invited to experience the Data Facts Difference.
Subscribe to their blog and newsletter to stay abreast of important industry updates