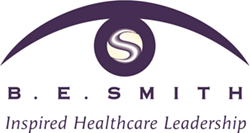 John Muir Health is seeking a highly collaborative expert in the information security field to oversee the information security policy, lead on-going enterprise-wide security risk assessment, status reporting efforts and security awareness programs.
LENEXA, Kan. (PRWEB) January 14, 2015
B. E. Smith, the only full-service leadership solutions firm dedicated exclusively to healthcare providers, has been retained to lead a national chief information security officer search for John Muir Health in Walnut Creek, Calif. The top executive search firm in the healthcare industry, B. E. Smith has recently placed more than 900 healthcare executives into organizations.
John Muir Health is a not-for-profit, integrated healthcare system in the San Francisco Bay area. The system includes two of the largest medical centers in Contra Costa County. John Muir Medical Center, Walnut Creek is a 572-bed medical center that serves as Contra Costa County's only designated trauma center. For the fourth year in a row, U.S. News & World Report ranked the medical center one of the nation's top hospitals in its annual list of America's Best Hospitals. John Muir Medical Center, Concord is a 313-bed medical center and is a preeminent center for cancer care and cardiac care. John Muir Health offers complete inpatient and outpatient behavioral health programs and services at its Behavior Health Center, a fully-accredited, 73-bed psychiatric hospital located in Concord. A number of primary care and outpatient services are also available throughout the community and urgent care centers in Brentwood, Concord, San Ramon and Walnut Creek.
John Muir Health is seeking a highly collaborative expert in the information security field. The new chief information security officer will oversee the creation and maintenance of information security policy, leads on-going enterprise-wide security risk assessment and status reporting efforts and is responsible for the development and roll-out of security awareness programs organization-wide. The CISO advises and collaborates with the chief information officer (CIO), other information security and operational executives throughout the organization who are responsible for directing projects for network and systems security. Additionally, the CISO builds an accountable, information security-conscious culture and a system security infrastructure built on high quality standards backed-up by effective operational procedures as well as regular status monitoring and reporting activities.
The complete job posting for John Muir Health's CISO position can be found on the B. E. Smith website.
About John Muir Health:
John Muir Health has long been recognized as a leading integrated healthcare system for comprehensive services. John Muir Health has two acute-care medical centers: John Muir Medical Center Walnut Creek, the only designated trauma center for Contra Costa County, and John Muir Medical Center Concord, as well as the Behavioral Health Center. John Muir Health also encompasses outpatient services throughout the community and the John Muir Physician Network. For more information, visit http://www.johnmuirhealth.com.
About B. E. Smith:
Founded in 1978, B. E. Smith is a full-service healthcare executive search firm and the top-ranked provider of senior-level leadership services including Interim Leadership, Executive Search and Advisory Services. Veteran healthcare recruiters and regional healthcare experts partner with each client to create customized solutions. B. E. Smith's proven methodology has resulted in the recent placement of more than 900 leaders into healthcare organizations worldwide. The firm utilizes a comprehensive sourcing strategy incorporating the latest marketing techniques, association partnerships, social networking and one of the largest databases of skilled healthcare information technology executives in the industry to deliver immediate results in today's complex healthcare environment. For more information, visit BESmith.com or call 855-254-8261.