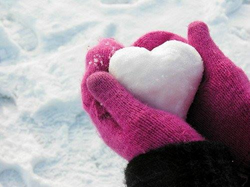 Just because there are competing priorities and tremendous external pressures on your marriage, it doesn't mean that your marriage has to feel the impact. ~ Dr. Jackie Black
Los Angeles, CA (PRWEB) January 15, 2015
Couples in Trouble can get out of trouble fast with the information-packed Marriage Moments, a Monthly Teleclass Series beginning on Thursday, January 22, 2015, at 2:00 pm ET, created and being delivered by Couples In Trouble Relationship Expert, Dr. Jackie Black.
"Just because there are competing priorities and tremendous external pressures on a marriage, it doesn't mean that the marriage has to feel the impact. It means it's time for the couple to find new answers and acquire new skills to get their marriage back to being loving and strong," says Dr. Jackie.
Staying happy and loving in a relationship for years and years can be challenging. Men and women get sucked into the logistical ruts they know as their lives as husbands, wives and life partners; and one day it hits them, they are a Couple in Trouble.
That's why Couples in Trouble Relationship Expert Dr. Jackie Black developed Marriage Moments, a free, monthly topic-driven Teleclass Series focusing on vital relational areas like reducing conflict, repairing hurt feelings, redefining roles and boundaries, and deepening emotional, physical and spiritual connection.
"This is a much better path to happiness and a far less costly approach than the 'conscious uncoupling' making headlines by celebrities such as Gwyneth Paltrow and Chris Martin," Dr. Jackie says. "Let's face it, the path to 'happily-ever-after' is paved with challenges and unknowns, not to mention competing needs and priorities you never imagined you'd have."
To head off this potential collision and to transform from the day-to-day rut couples slide into before they know it to rediscover the spark of appreciation that brought partners together at the start, Dr. Jackie offers her new, monthly Marriage Moments Teleclass Series that is jam-packed with many practical strategies and timeless tips.
Here are three examples:
1. Couples can learn how to have the "6- Minute Argument" to seriously reduce the conflict in their relationship, and increase understanding and cooperation. "If couples are having marathon arguments or frequent fights and upheavals, it is highly likely that they are not arguing or fighting over current issues, and that situation needs to be addressed in short order," Dr. Jackie warns.
2. Upset is inevitable in all marriages and committed relationships. Couples can learn how to "Repair Hurt Feelings" fast so that they can reconnect and be in the next minute of their life together. "Both partners must actively engage in this process, take responsibility for their part of the upset, and ensure that nothing gets in the way of reconnecting," Dr. Jackie maintains.
3. It is not uncommon for couples to lose the closeness and intimacy they enjoyed when their love was new. Couples can learn and practice the no-nonsense ways to "Rekindle the Closeness and Intimacy" that doesn't take a lot of time and doesn't require buying expensive gifts or taking exotic cruises. Dr. Jackie says "Intimacy is the result of celebrating each other's presence and celebrating being in each other's presence. Always remember to be encouraging and intentional."
About Couples in Trouble Marriage Educator and Coach Dr. Jackie Black
Jackie Black, Ph.D., BCC is an internationally recognized marriage educator and coach who serves couples in trouble who are serious about doing what it takes to stay together through her Destination Marriage Re-PAIR program and other marriage coaching programs. Named by Cosmopolitan magazine as one of their most beloved international love gurus, Dr. Jackie guides couples out of trouble to reignite the spark in their marriages step by step and day by day. Hundreds of happy clients around the world turn to Dr. Jackie's programs to save and improve their relationships. Dr. Jackie is a frequent guest expert on radio programs throughout the U.S. and Canada and on Internet radio and is regularly cited in major magazines in the U.S. and abroad. To interview Dr. Jackie Black, engage her to speak, and/or to access her new gift Guide offering 3 Fast + Fun Ways to Reignite the Spark in Your Marriage TODAY, visit http://www.drjackieblack.com today.