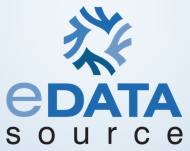 We have had an amazing year in 2014
New York City, New York (PRWEB) January 14, 2015
CEO GB Heidarsson announced today, "We have had an amazing year in 2014, fueled by extremely positive responses to our re-engineered tool-set both for competitive monitoring and inbox monitoring. Our revenues have almost doubled and our retention of client revenue year-over-year is over 90%. Our client list reads like a who-is-who in the retail, travel and email industry, but this is just the beginning. We are using our 2014 success to propel ourselves into investing even more in our product development and our clients are going to continue to see drastic innovation this year with new products and continued product refinement"
Platform Enhancements included: Expanded from 9,000 tracked brands to 50,000, Inbox tracker 2.0 - The Fastest & Most Accurate Way to Detect Issues & Optimize email marketing deliverability, Improved our search functionality and filtering, Creative search for trigger messages, sub-segments & testing campaigns, Searches back in less than 7 seconds, Email creatives for over 90% of tracked domains, Added Outlook.com to panel and tool and Panel has grown over a million consumers' inboxes checked every day. CTO, Chris Adams commented, " We are excited at our engineering advancements, market reception to the platform and we will announce major competitive features in the First Quarter of 2015"
eDataSource experienced record client wins with 22 new client in 2014. New clients include Persado, Adobe, Live Intent, Macy's, Avis, W.W. Grainger, Message Systems, Mailjet, Dyn, Rosetta, NBTY, Vitamin World, Trendline Interactive and others. Randy Levy, SVP of sales said, " We are delighted to have these leading email marketers select eDataSource as their email intelligence tool and leverage our data to improve email marketing". Our new client, Morgan Stewart from Trendline Interactive said, ""In order to continue in our mission to evolve and optimize our clients' email programs, we need to have a firm grasp on the competitive landscape for each of those clients. We selected eDataSource given their ability to help facilitate that type of client-level insight as well as their enhanced inbox monitoring capabilities and mining tools that will allow us to better evaluate email performance trends."
Client Retention rates achieved a 90% rate for the company. Alyssa Russo, Customer Service Manager commented, " We are pleased at our high renewal rates. We believe the combination of platform enhancements, ongoing training and rapid service response has supported our high customer satisfaction rate."
As the company plans for growth in 2015, additional investments are being made in the platform, marketing & sales and the service group.
For additional information, email Arthur Sweetser, SVP Marketing, at arthur(at)edatasource(dot)com
eDataSource. We track daily 25 million email campaigns from 50,000 brands. The leader in email marketing intelligence.