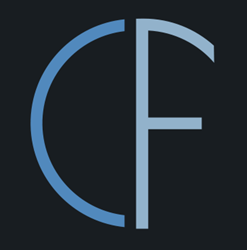 He epitomizes what we stand for here at Connect First, and I'm confident that his experience, expertise and commitment to excellence will propel Connect First to new heights in 2015
Boulder, Colo. (PRWEB) January 14, 2015
John Franco has been announced as Connect First's regional Vice President of Sales, bringing over 21 years of expertise in field sales, channel sales, marketing, sales management and sales training to the rapidly growing cloud contact center vendor. Prior to Connect First, John worked in executive level sales, marketing and operations in a variety of companies, from start-ups to Fortune 1000 companies across multiple vertical markets. Franco looks to build upon Connect First's 2014 success, which included several prestigious awards including the 2014 Colorado Companies to Watch Award.
"I am thrilled with the opportunity to join Connect First," said Franco. "The company's commitment to reliability, scalability, functionality and exceptional customer support is second to none and much needed in the hosted contact center market. Building lasting relationships with my clients and customers has always been a cornerstone of my approach to doing business and I am excited to work for a company that is committed to quality and customer satisfaction."
In addition to his sales experience, John is also an experienced communicator who has published numerous articles in the areas of sales, sales management and integrated marketing best practices. He has presented to audiences of all sizes throughout the Americas, Europe and Latin America on these and other topics in the areas of sales and strategic account management thought leadership.
Connect First COO, Dan Candee, is also pleased to have John working with the company.
"I couldn't be happier that John's on board with us," said Candee. "He epitomizes what we stand for here at Connect First, and I'm confident that his experience, expertise and commitment to excellence will propel Connect First to new heights in 2015."
About Connect First: Connect First is an award-winning SaaS telecommunications and cloud contact center software provider that focuses on customer satisfaction and elegant hosted solutions. Connect First offers a robust platform, designed and supported by a team of highly experienced engineers, designers and business analysts, and backed with personalized in-house customer care. Solutions include Cloud Routing, Inbound ACD, Outbound Dialing, Call Tracking, Interactive Voice Response (IVR), Voice Broadcast, Disaster Recovery, Predictive Dialer, Real-Time Telemetry, CDR Reporting, Live Agent Chat and more. Through a consultative approach with each customer interaction, Connect First builds customized solutions to meet the needs of a discerning customer base. Visit http://www.connectfirst.com for more information or a free consultation with a contact center solutions expert.