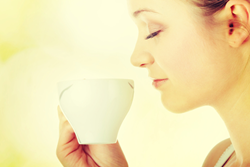 San Francisco, CA (PRWEB) January 17, 2015
Bay Area body care company Zion Health has just announced that Kanwa Energy Detox, the company's signature mineral supplement, will now be carried at Sierra Vista Food Co-Op located on 96 S Carmichael Ave in Sierra Vista, Arizona. Health enthusiasts and alternative medical practitioners will now be able to incorporate the unique blend of minerals into their natural detox plans in the heart of the Grand Canyon State.
Kanwa Energy Detox contains the active ingredient Calcium Montmorillonite, which is a food-grade clay known to help relieve fatigue and gastrointestinal disorders from stomachaches to ulcers. This clay, found throughout the deserts of America, contains 57 essential trace minerals that provide the body with needed nutrition to support daily bodily function. From iron to calcium to manganese, these compounds are known to be vital in maintaining healthy skin, hair and bone density, and using Kanwa Energy Detox as a mineral supplement is an easy way to guarantee daily nutrition.
A 1991 study by The American Journal of Clinical Nutrition supports that types of Bentonite clay like Montmorillonite can absorb dietary and bacterial toxins related to digestive disorders. This "living clay" passes through the digestive system and bonds with heavy metals and toxins, then safely eliminates them through natural digestion. Homeopathic practitioners use Kanwa Energy Detox to gently rid the body of harmful contaminants with a mild negative ionic charge within the clay.
Indigenous cultures in Africa and the Americas have used bentonite clays like Kanwa for centuries as a natural detox remedy for stomach pain and intestinal distress. Found in volcanic ash deposits in California's Death Valley and beyond, these clays are known to naturally absorb stomach acid, balance internal pH, and fight toxins and bacteria often responsible for inflammation and ulcers.
A group of community members and food fanatics founded Sierra Vista Food Co-Op in 2006, and since then the store has been dedicated to its mission of providing fresh, healthy foods and supplements to customers and supporting the local economy. By favoring small producers and sustainable businesses, the Co-Op continues to make an impact in reducing the usage and consumption of pesticides and agricultural chemicals. Kanwa Energy Detox is just one of the many health products available at the Co-Op, and fits well with the company's overall philosophy.
Kanwa Mineral Detox products may be purchased online at Adama Minerals.com and Sierra Vista Co-op Health food Store located in Arizona.. Zion provides its consumers with pure skin and body care products that are vegan, free of parabens, and formulated using certified organic ingredients whenever possible.