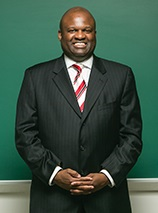 Programs like this give our students opportunities to enhance their physical and spiritual health so they can graduate strong."
Takoma Park, Md. (PRWEB) January 15, 2015
Washington Adventist University's School of Graduate and Professional Studies is hosting its first Week of Spiritual Emphasis January 25-29, offering students the opportunity to take a half-hour break from class each evening to hear a different speaker from the Department of Religion present on the theme of "spiritual distractions." The events will be held on campus in Richards Hall Chapel, and class breaks will be adjusted so that students may attend.
"Most of the students in our accelerated evening degree program are busy adults who not only hold full-time jobs, but are also raising families – which doesn't give them a lot of time for themselves," said Nicole Currier, dean of the School of Graduate and Professional Studies. "This is an Adventist university that takes a holistic approach to education. That's why we offer programs like the Week of Spiritual Emphasis, to give our students opportunities to enhance their physical and spiritual health so they can graduate strong."
Speakers during the Week of Spiritual Emphasis will include graduate student Richard Matthews, who will speak on Sunday, January 25 from 4:30 -5 p.m. In addition to pursuing his master's degree in religion, Matthews has been serving God, family, and country for thirty years. He has a long and distinguished career in military and government. He is also a son, father, brother, uncle, friend, intelligence officer, graduate student, and considers himself to be a sinner saved by grace.
Oye Sobo will speak on Monday, January 26, from 7:30 – 8 p.m. He is an ordained minister and the Pastor at Watchman Ministries in Capitol Heights, Maryland. In addition to his pastoral and ministerial duties, he is a social worker with the Prince George's County Department of Social Services. He is happily married and blessed with children.
Scheduled to speak on Tuesday, January 27, from 7:30 – 8 p.m. is Tim Soper, a Bible teacher by trade, having taught religion courses and served as an academy chaplain for the past 14 years. He and his wife, Amy, spent two years serving as missionaries on the South Pacific island of Guam, after which they served God in less-tropical places like Ohio and Maryland. They have two daughters who have helped Tim understand the love that God has for His own creation.
Kingston, Jamaica-born Curtis Roberts is scheduled to speak on Wednesday, January 28, from 7:30 – 8 p.m. Roberts is married to Kerry Roberts and is the father of two boys, Curtis Junior (CJ) who is 3 years old and Connor who is 9 months old. Curtis holds two bachelor's degrees, the first is in finance from Florida Atlantic University (FAU) and the second in theology from Washington Adventist University (WAU). He is completing a Master of Arts degree in Religion, with a concentration in ethical leadership. He currently serves as an elder at the Re-Creation Seventh-day Adventist Church in Park Heights, Baltimore.
Novella Smith is currently completing her Master of Arts degree in Religion at WAU, with a concentration in ethical leadership. She will speak on Thursday, January 29, from 7:30 – 8 p.m. Smith is a member of the Metropolitan Seventh-day Adventist Church in Hyattsville, MD, where she serves as an elder, pathfinder drum leader, and the teen ministry leader.
Washington Adventist University is located on Flower Ave., near the intersection with Carroll Ave. in Takoma Park. The university's School of Graduate and Professional Studies offers 11 undergraduate degree programs and eight graduate programs, including two fully online. The next session of courses starts the week of March 8-12. For more information, call 301-891-4092 or go to the website at http://www.wau.edu/academics/school-of-graduate-and-professional-studies.
Washington Adventist University is Montgomery County's only four-year private college. Part of the Seventh-day Adventist system of higher education, Washington Adventist University has been educating college students since 1904 on a 19-acre campus in suburban Takoma Park, close to the nation's capital. A total of 1,080 students of all faiths participate in the university's eight graduate and 32 undergraduate programs. The 2014 edition of U.S. News & World Report ranked Washington Adventist University among the best regional colleges in the north.
Media Contacts:
Angie Crews, 301-891-4134, acrews(at)wau(dot)edu
Donna Bigler, 240-286-1169, dbigler(at)wau(dot)edu