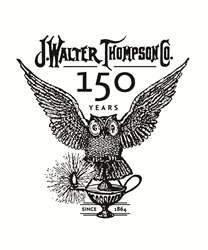 It's wonderful to return home to J. Walter Thompson during this pivotal time in the company's history
MUMBAI, INDIA (PRWEB) January 14, 2015
Gustavo Martinez, Chief Executive Officer of J. Walter Thompson Company, today announced that Tarun Rai will succeed Colyvn Harris as CEO, J. Walter Thompson South Asia, beginning in early 2015. Harris, 57, who has had a longstanding tenure with the company, will assume the role of Executive Director, Global Growth and Client Development, reporting to Martinez.
In the role of CEO, Rai will lead J. Walter Thompson South Asia, which includes India, Sri Lanka and Nepal, as well as J. Walter Thompson's Indian companies, including Contract Advertising, Hungama Digital Services, J. Walter Thompson Mindset, Encompass and Social Wavelength. He will report to Gustavo Martinez, and will work closely with Nick Romas, J. Walter Thompson Asia Pacific CFO.
"I am thrilled to welcome Tarun Rai back to J. Walter Thompson," said Martinez. "Tarun has the global business acumen and pioneering spirit needed to lead J. Walter Thompson South Asia. He was an important part of our, and now he will be a critical part of our future."
Rai, 51, rejoins the company from Worldwide Media, where he held the role of CEO since 2008. Under Rai's leadership, Worldwide Media (then a joint venture of The Times of India Group and BBC Worldwide) grew exponentially.
"It's wonderful to return home to J. Walter Thompson during this pivotal time in the company's history," said Rai. "Being away for a few years has given me an invaluable 'outside-in' perspective of the advertising business. Having a chance to head J. Walter Thompson South Asia and work with Gustavo Martinez as he leads J. Walter Thompson into the next 150 years is a huge honor."
During his tenure at J. Walter Thompson, Rai helped build some of the world's most reputed brands; his clients included Hindustan Unilever, Diageo, GlaxoSmithKline, Pizza Hut, De Beers, ITC, Tata Steel, Nestlé, Hero, Godrej and Kellogg's. He is someone who understands and reflects J. Walter Thompson's values and ethics. Rai is an advertising and media professional with more than 25 years' experience. He holds a business degree and is an alumnus of the London School of Economics.
Harris, who has spent 35 years at J. Walter Thompson, has been CEO of Contract Advertising and Managing Director of J. Walter Thompson Colombo, as well as holding various industry leadership roles and board positions, including President of the Advertising Agencies Association of India.
Under his leadership, J. Walter Thompson South Asia has built a formidable reputation with a diverse spectrum of traditional, mainstream, activation, events and digital marketing services capabilities, including the acquisitions of Encompass, Hungama Digital Services, Mindset and Social Wavelength. The agency also won its first Cannes Grand Prix and first Titanium Lion under his leadership, and was the highest awarded Indian agency at Cannes 2014. The company has deepened the scope and scale of the services it offers in the market, from digital to events and activation, through organic growth and acquisitions.
"Every day has been an opportunity across my professional career at J. Walter Thompson," said Harris. "Building our capabilities to meet the ambition of our clients' brands has been my relentless passion and purpose. I have worked with the most amazing and talented team one can ever hope for, and the bluest-of-blue chip clients across every category one can dream of. I am proud to have sustained and grown our client partnerships, and that our clients continue to be leaders in their respective categories for the ideas we have delivered for them. I look forward to being an integral part of the global client development team."
"I am deeply grateful for Colvyn Harris' longstanding leadership and commitment to J. Walter Thompson," said Martinez. "Colvyn has been a real asset and a great support during my first 11 months in the company. He will continue to help me further the growth of the company in this new role.
"2015 will be a big year, especially for J. Walter Thompson South Asia under Tarun's leadership and vision."
ABOUT J. WALTER THOMPSON
J. Walter Thompson, the world's best-known marketing communications brand, has been inventing pioneering ideas for the past 150 years. Headquartered in New York, J. Walter Thompson is a true global network with more than 200 offices in over 90 countries, employing nearly 10,000 marketing professionals. J. Walter Thompson consistently ranks among the top agency networks in the world and continues a dominant presence in the industry by staying on the leading edge—from producing the first-ever TV commercial in 1939 to developing award-winning branded content today. For more information, please visit http://www.jwt.com and follow us @JWT_Worldwide.
# # #