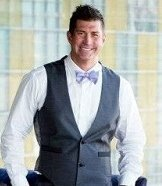 Denver, Colorado (PRWEB) January 15, 2015
Mortgage Banker,Jason M. Ruedy, also known as The Home Loan Arranger, is providing advice, guidance and a free consultation to prospective home buyers who are candidates for an FHA loan that qualifies for a lower mortgage insurance premium than was previously required. This offer is in response to news that the Federal Housing Administration will lower its annual insurance premium requirement.
According to an article published on CNBC.com on January 7, 2015 entitled FHA to Lower Cost of Mortgage Insurance, "In a move designed to bring more first-time homebuyers into the housing market, President Barack Obama said Wednesday (January 7, 2015) the Federal Housing Administration (FHA), the government insurer of home loans, will lower its annual insurance premiums from 1.35 percent to 0.85 percent."
In response to this news, Mr. Ruedy immediately began offering a free consultation to individuals who may qualify for the abovementioned FHA loan.
"I have never been a fan of mortgage insurance, so I see this move as a huge positive for first-time homebuyers who can only afford to put down 3 or 3.5 percent on the purchase of a home. President Obama's announcement is a great step for making home ownership more affordable to many people." - Jason M. Ruedy, The Home Loan Arranger
According to the CNBC.com article, the move to reduce insurance premium requirements is part of President Obama's effort to expand responsible lending to creditworthy borrowers. Additionally, it will make home ownership more affordable to millions of additional Americans.
"It has always been my goal to help my clients save as much money as possible on their mortgage. I believe that the reduction in mortgage premiums in FHA loans will provide many people with the ability to purchase a home instead of continuing to rent year after year." - Jason M. Ruedy, The Home Loan Arranger
To schedule a free consultation with Mr. Ruedy, prospective homeowners are encouraged to call his office at 1-877-938-7501 or visit The Home Loan Arranger's website.
Additionally, Mr. Ruedy is committed to educating homeowners who are currently paying mortgage insurance on possible ways to eliminate this financial obligation. For more information, homeowners are encouraged to visit Mr. Ruedy's new website: http://www.StopMortgageInsurance.com.
About The Home Loan Arranger:
Mr. Jason M. Ruedy, also known as The Home Loan Arranger, has 20+ years of experience in the mortgage business. His company was built around the crucial principles of hard work, discipline, and determination. The Home Loan Arranger evaluates client applications quickly and efficiently and structures loans with the best possible terms. Mr. Ruedy is successful in achieving loan closings for clients while meeting their highest expectations. Jason M. Ruedy is ranked #2 in the state of Colorado by Scotsman Guide, which is the top leading resource for mortgage originators.
For media inquiries, please contact Mr. Jason M. Ruedy, "The Home Loan Arranger":
The Home Loan Arranger
512 Cook St #100
Denver, CO USA
Phone: (303) 862-4742
Toll Free: (877) 938-7501
http://www.thehomeloanarranger.com/