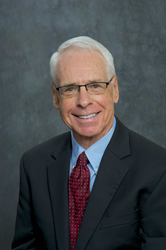 "This is an easy-to-read, essential manual that should be a 'must-read' for anyone making decisions about allocating his or her money."
San Diego, Calif. (PRWEB) January 14, 2015
A new book designed to help readers reassert financial control and secure their financial futures is gaining in popularity. Three Steps to Wealth & Financial Security - All That Glitters Isn't Gold is an easy-to-understand guide to financial health that provides readers with straightforward recommendations to change their financial futures.
Husband and wife co-authors attorney Gary M. Laturno and Victoria K. Kuick, MBA, who have counseled more than two thousand homeowners in financial distress since 2007, use real-world examples and provide readers with sound, easy-to-use advice.
Robert Plotkin, a former finance professor at the University of San Diego and San Diego State University, says that Three Steps to Wealth & Financial Security - All That Glitters Isn't Gold should be a "mandatory reading assignment."
"This is an easy-to-read, essential manual that should be a 'must-read' for anyone making decisions about allocating his or her money," Plotkin said. "Part 2, 'Create a Written Financial Plan,' should be a mandatory class assignment—with a completed plan as the final exam—for every high school senior and college freshman. The remaining chapters should be required reading for anyone of any age contemplating financial decisions that will affect their investments, real estate, credit or retirement."
In Three Steps to Wealth & Financial Security - All That Glitters Isn't Gold, the authors ask and answer a number of profound questions. What are the lessons of the housing crisis? Why are savings rates in the United States so low? Why do so many retire on Social Security only? Why do so many mismanage their financial affairs? How do we put our financial house in order? What do we need to know and do to achieve wealth and become financially secure?
The book already has more than 40 five-star reviews on Amazon.com from readers who describe it as "life-changing" information that is presented in a streamlined, accessible and easy-to-follow format.
"There was a time when the timeless messages in this book were something you learned about the same time you learned how to brush your teeth. We now have two generations who do not know that the first investment decision is a decision NOT to spend. Thankfully, this book reminds people of that," wrote Roger J. Brown, PhD. "This book contains valuable checklists and down-to-earth homilies that, if followed, virtually assure success in an advanced, competitive, secular society. It is not rocket science. It is common sense. Thanks to Laturno/Kuick for putting it all in one volume."
Three Steps to Wealth & Financial Security - All That Glitters Isn't Gold is for sale on Amazon.com. For more information, visit http://www.threestepstofinancialsecurity.com.
About the Authors
Gary M. Laturno, Esq. is a counselor who draws upon his professional experience as an attorney, real estate broker and investor to help clients resolve complex legal and financial issues. Gary has an AV Rating from Martindale Hubbell and was named to "Top Lawyers in San Diego" by San Diego Magazine and "Top Lawyers in Southern California" by The Los Angeles Times. During the housing crisis, he chaired the San Diego County Bar Association's Community Service Committee and recruited more than 500 San Diego attorneys to counsel homeowners in financial distress.
Victoria K. Kuick is a licensed real estate broker who holds an MBA in finance from Arizona State University and an engineering degree from the University of Michigan. She has been providing strategic business and financial planning counsel to Fortune 500 companies, including IBM, General Dynamics and Lockheed Martin, for more than 17 years.
###