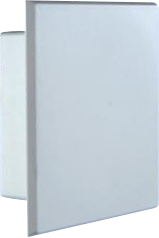 San Diego, CA (PRWEB) January 15, 2015
Solectek Corporation, a leading supplier of broadband wireless data communications systems, announced the new ultra high-speed PTP links operating in the unlicensed 5GHz frequency band. The new Essence Series operates up to 1.2 Gbps of data throughput using 80MHz wide channels at long distances with minimal loss of throughput.
In order to achieve 1.2Gbps data rate, Solectek implemented a number of innovations in multiple radio architecture. "The issue was to come up with a 4x4 radio design in an optimum way. Fortunately, we had our own GPS MAC technology in our tool bag that allowed us synchronize all radio signals without any interference, regardless of frequency channel separation," says Dr. Eric Lee, CEO of Solectek.
The GPS MAC technology also brings great enhancements in long distance communication. Typically with Wi-Fi based radios, long distance links suffer significant losses (more than 50%) of throughput due to inter-frame gaps and packet acknowledgement delays associated with 802.11 standards. Solectek ES Series has optimized inter-frame gaps and removed the need for acknowledgment packets, which result in preservation of data throughput even at long distances.
The long distance capability is carefully maintained even at high order modulations (256QAM).
Typically, high data rate settings like 256QAM come with trade-off in reduction of link distance. The ES Series minimizes this effect by increasing the Tx output power, compensating for lower link budget in running 256QAM links. "Solectek has a 20 year-long history of producing high output radios. The ES Series radio is a result of our experience in cutting-edge and yet reliable radio system designs," says Dr. Lee.
The ES Series PTP link will be available with integrated antennas with various gains. Hardware options include power pass-through to the second Ethernet port for powering any IEEE 802.3af-compliant device such as an IP camera.
About Solectek Corporation
Founded in 1989, Solectek has long been a leader in the broadband wireless networking industry. Headquartered in San Diego with offices/partners worldwide, Solectek has installations in over 100 countries. Solectek manufactures a full line of broadband wireless connectivity products including last-mile access, video surveillance transport and high capacity backhaul up to 5 Gbps spanning frequencies from 200 MHz to 80 GHz. For more information, visit http://www.solectek.com.
Information Contact
Marketing Communications
858.450.1220
sales(at)solectek(dot)com