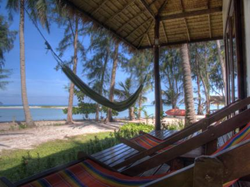 Koh Phangan, Thailand (PRWEB) January 14, 2015
Drishti Yoga Teacher Training today announced that they will be hosting a small group for Thailand Yoga Teacher Training February 5th- March 1st 2015. This will be the second time the school will hold a training in South East Asia.
For the second year in a row Drishti Yoga Teacher Training announces their first Yoga Teacher Training of the year will again be in Thailand from February 5- March 1, 2015.
Limited spots are available for the course. Drishti Yoga understands that in addition to creating a disciplined, yet fun environment, unique and intimate training opportunities are the most dynamic approach to taking a serious student to the next level.
"Many Yoga Teacher Training programs pack their courses with over 30 participants." Explains Co-Founder Sarah Walsh. "We believe this is done at the expense of the students and has a huge impact on your overall experience. We pride ourselves on developing a personal connection and rapport with our students," she continues; "having a lower student to teacher ratio provides more individual attention during your yoga training and solidifies a strong foundation to confidently teach and train others."
"At Drishti Yoga Teacher Training we always limit participation to under 25 students – this intimate number allows for total personalization of your training" says Co-Founder Carri Uranga "this particular training we capped at 10 to ensure a comfortable warm atmosphere for optimum growth and spiritual development."
The Drishti Yoga Teacher Training in Thailand will be held right on the beaches of the lush island of Koh Phangan with stunning sunsets to cap off each day. During down time students can take advantage of inexpensive Thai massages, take a daily dip in the turquoise water, try out Muay Thai Boxing or simply lounge by the pool.
About Drishti Yoga Teacher Training
Discover the impact of intimate personal attention combined with focused training in exotic locations with Drishti Yoga Teacher Training. Combine your passion for Yoga and your love of travel to create a transformative experience on and off the mat.
Upcoming trainings will be held in Thailand from February 5th- March 1st 2015, Costa Rica from March 23rd- April 15th 2015 and Santorini, Greece from July 8th-August 1st 2015. For detailed information on these trainings and to find how else Drishti is making a ripple effect in the Global Yoga Community visit us at