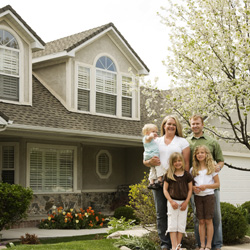 Recently, McCall branched out into the Savannah, Georgia region, and has now added West Georgia to their service area.
Albany, GA (PRWEB) January 15, 2015
In the pest control industry, McCall Service has earned a reputation for excellence. They have been on the cutting edge of pest management technology since 1928, and offer thorough solutions for bed bugs, termites, mosquitoes, general bug exclusion, and wildlife protection. So it seems right to ask, "Is there a McCall Service near me?" Fortunately for many Georgians, the answer is now, yes. Recently, McCalls branched out into the Savannah Georgia region, and has now added West Georgia to their service area. This is good news for residents of Albany.
Bed bugs are a humiliating and reputation damaging insect, and McCall Service has a track record of fully eradicating these bugs from homes and businesses using chemical sprays and state of the art heat treatment equipment. Their skilled technicians work quickly and discreetly to get in deep where bed bugs hide.
In the United States, termites do $2 billion in property damage each year, and with the temperate climate in Georgia, termites can be a danger to property owners all year round. By setting up monitoring stations, and using the Sentricon® Termite Colony Elimination System, McCall Service eradicates termites before they can cause damage to property.
When mosquitoes, bugs, and wildlife come to spread disease, illness, or parasites, like lice, Georgians can know that their families and their homes will be protected. McCall Service partners with families to provide professional care and modern pest management that fully excludes these dangerous pests from homes and business properties in a way that protects residents, and the environment. Residents won't have to fight with flu-type symptoms, strange respiratory allergies, and hard to get at home repairs, if they have McCall Service on the job. Is there anything more important that protecting the health of families and the equity of homes and business in Georgia? McCall doesn't think so.
###
McCall Service is excited about offering coverage to Savannah, and now Albany, Georgia. And, with over 80 years of providing the most advanced treatment methods available, residents of Georgia are in good hands. McCall Service has an A+ rating with the Better Business Bureau, uses only EPA-registered materials when absolutely needed, and has the most comprehensive guarantee in the business. To learn more, visit http://www.mccallservice.com today.