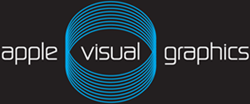 Whenever a company or organization owns vehicles, regardless of their purpose, we can help them figure out how to use that exposure in the best possible way
LONG ISLAND CITY, NY (PRWEB) January 14, 2015
Apple Visual Graphics has been commissioned by the William F. Ryan Community Health Network to re-brand two of its mobile outreach units with custom vehicle graphics.
"We are proud to work with an important medical resource for our community," said Apple Visual Graphics CEO Howard Sturm.
The two mobile units, from the Ryan-NENA Community Health Center and the William F. Ryan Community Health Center locations respectively, provide the local community with on-site HIV testing and screening for other sexually transmitted infections. The company started designing and printing the graphics in December of 2014, and will complete installation by mid-January of 2015.
The health center returned to partner with Apple Visual Graphics after the printing company did similar work for a larger mobile health unit last year. The company offers everything from simple door graphics to custom full-vehicle wraps designed to maximize branding opportunities, handling both in-house design and installation to ensure high quality. "Whenever a company or organization owns vehicles, regardless of their purpose, we can help them figure out how to use that exposure in the best possible way," Sturm said.
Sturm emphasized the importance of striking the right tone with the graphics in this particular project such that community members would want to take advantage of the services offered by the mobile health vehicles.
"The purpose of the new design is to be more accessible to communities with young men and women of various ethnic backgrounds," Sturm explained. "Providing clean, safe and modern vehicles for health screenings is important to reaching more people in the community that might not otherwise have a way to receive vital medical care."
In addition to himself, Sturm said that Julius Cancel, Graphic Designer; Sabrina Ramos, Account Manager; and Adam Sturm, President, had worked to bring the project to fruition.
And so far, Sturm shared, feedback has been very positive: "People love the new graphics," he said. "They look fresh and modern."
About Apple Visual Graphics
Apple Visual Graphics is a family owned and operated print shop based out of Long Island City, NY. With ties to the community, Apple Visual Graphics prides itself for being Forest Stewardship Council ™ certified through the Rainforest Alliance ™ Smartwood Program. Apple Visual Graphics now accepts "Made in NY" cards, offering a discount to Film, Theatre and Broadcasting companies who are registered with the NYC Mayor's Office of Film. Specializing in wide format, digital and offset printing, Apple Visual Graphics can bring any print job to life. For more information, please visit applevisualgraphics.com