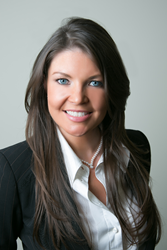 We provide innovative and cost effective solutions so that financial inequality does not result in inequity.
New York, NY (PRWEB) January 14, 2015
Novitas, the leader of matrimonial funding in the United Kingdom, has announced the appointment of Nicole Noonan, JD as Chief Executive Officer of newly formed Novitas, US. The company will provide innovative and cost-effective solutions for individuals engaged in divorce proceedings in the United States. Novitas US will now provide qualified American divorcees with financing for attorney fees, expert costs and personal living expenses.
"As we seek to exponentially grow our company's market share in the United States, having a leader like Nicole Noonan who has immersed herself professionally in every aspect of divorce law was essential. We're excited about bringing our services to key markets across North America and knew we needed to begin in New York City," said Jason Reeve, Founder and Managing Director of Novitas.
Prior to being named CEO of Novitas US, Noonan was the founder and former President of National Divorce Capital. Noonan boasts an impressive background as a matrimonial attorney who has worked for Judge Douglas M.Fasciale, Budd Larner and Cutler, Simeone, Townsend, Tamio and Newmark. "I am pleased to join the Novitas team and look forward to growing a North American footprint for the company," said Noonan. "Novitas' comprehensive proprietary underwriting platform, designed to streamline the application process, has created a system that enables us to reach a decision quickly and efficiently."
About Novitas:
Novitas is the leading provider of funding for family proceedings, created to meet a growing demand for people struggling to fund their legal disputes and thus unable to secure the legal support they need. The company, which launched in 2011, is now used by over 400 firms in the United Kingdom to fund divorce cases. The needed cash-flow enables individuals to reach a just settlement rather than accepting less than what they are entitled. The Novitas, US business model is customized for each unique monetary situation divorcee's face. For more information on Novitas, visit http://www.novitasus.com
For more information, please contact Marie Assante, R. Couri Hay Creative Public Relations,
212-580-0835, marie(at)rcourihaycpr(dot)com