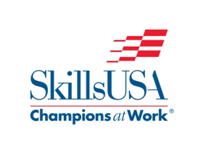 Innovators and inventors who are self-reliant and able to think logically is one of the critical drivers of any economy's innovation capacity and competitiveness.
Leesburg, Va. (PRWEB) January 14, 2015
SkillsUSA is proud to announce its partnership with Alcoa Foundation to support the U.S. Delegation of 19 students and 16 experts that will compete at the 43rd WorldSkills Competition, August 11-16 in Sao Paulo, Brazil. The biennial WorldSkills Competition, with more than 70 countries represented, offers the world's largest event dedicated to workforce education and skills excellence reflecting the breadth of global industry. Alcoa Foundation's funding will enable the U.S. to compete for the first time in the Manufacturing Team Challenge contest, involving three-student teams that perform design, production, assembly and testing of a manufactured product—all technical and career skills in high demand worldwide among manufactures.
Alcoa Foundation's $250,000 grant to SkillsUSA will prepare and present the U.S. team in this international showcase of skilled workforce educational and technical practices. The experience of SkillsUSA at the WorldSkills Competition will inform the development of manufacturing curricula and applied learning activities and promote new approaches to involving manufacturers in community-based projects and competitions.
"This significant grant in support of the U. S. team will help us compete against the best trade and technical students from countries whose culture and public policy promote skilled workforce development. If the United States is to maintain its competitive edge in innovation and manufacturing, it is important to engage America's young people in these disciplines," said Tim Lawrence, SkillsUSA's executive director and the U. S. Official Delegate to WorldSkills. "We are very grateful to the Alcoa Foundation for helping to highlight and address our nation's 'skills gap' and for assisting our students in this international competition."
"Technology shifts and increasing investments in advanced manufacturing are creating a great demand for science, technology, engineering and math (STEM)-capable students worldwide," said Esra Ozer, President, Alcoa Foundation. "A new workforce of problem solvers, innovators and inventors who are self-reliant and able to think logically is one of the critical drivers of any economy's innovation capacity and competitiveness. Together with SkillsUSA, we aim to inspire the next generation of leaders in manufacturing and engineering."
The WorldSkills Competition promotes global workforce skills development and provides a vehicle for comparing career and technical students and methods of training among industrialized nations. About a thousand students, age 17 to 22, will compete in almost 50 contests covering manufacturing and engineering, construction and building technology, information and communication technology, social and personal services, and transportation and logistics.
SkillsUSA has been the sole U. S. representative to WorldSkills since 1973 and sent its first student team to the WorldSkills Competition in 1975. The U. S. delegation will be one of only two WorldSkills member organizations that receive no government funding; SkillsUSA relies on private donations to prepare and present its WorldSkills team.
About SkillsUSA
SkillsUSA (http://www.skillsusa.org) is a not-for-profit association that serves more than 300,000 member high school, college and postsecondary students—and their instructors—in trade, technical and skilled service instructional programs. SkillsUSA partners educators and students with business and industry to help ensure the U. S. has a well-prepared rising skilled workforce. SkillsUSA has the active support of more than 600 companies, trade associations and labor unions at the national level. SkillsUSA has had more than 11.6 million annual members since its founding as the Vocational Industrial Clubs of America in 1965. SkillsUSA programs teach leadership, citizenship and character development to complement technical skill training. The organization emphasizes respect for the dignity of work, ethics, workmanship, scholarship and safety.
About Alcoa Foundation
The Alcoa Foundation is one of the largest corporate foundations in the U. S., with assets of approximately $470 million. Founded 62 years ago, the Alcoa Foundation has invested more than $590 million. In 2013, the Alcoa Foundation contributed more than $22 million to nonprofit organizations throughout the world, building innovative partnerships to improve the environment and educate tomorrow's leaders for careers in manufacturing and engineering. The work of the Alcoa Foundation is further enhanced by Alcoa's thousands of employee volunteers who share their talents and time to make a difference in the communities where Alcoa operates. Through the Company's signature Month of Service program, in 2013, a record 62 percent of Alcoa employees took part in nearly 1,300 events across 24 countries, benefiting more than 505,000 people and 1,900 nonprofit organizations. For more information, visit http://www.alcoafoundation.com and follow @AlcoaFoundation on Twitter.
# # #